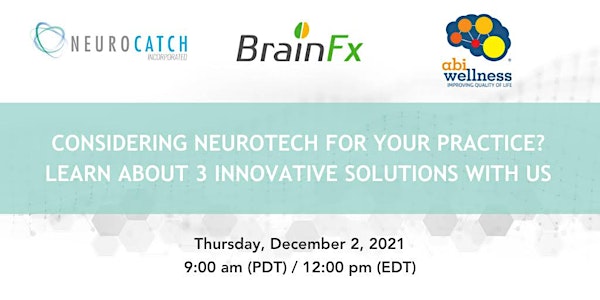 Venturing Forward, Incorporating Neurotech into your Clinical Practice
Considering Neurotech for your practice? Learn about 3 innovative solutions with us.
About this event
Hear from leading experts from BrainFx, NeuroCatch and ABI Wellness as they discuss how clinicians are marrying clinical technology with clinical know-how to improve the assessment and rehabilitation of brain disorders and injuries, and how their practices are improving as a result.
You can learn more about each company here:
www.brainfx.com
www.neurocatch.com
www.abiwellness.com
Organizer of Venturing Forward, Incorporating Neurotech into your Clinical Practice