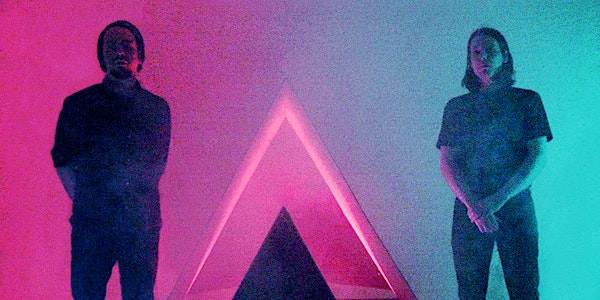 Verboden Festival Day 2: Odonis Odonis and Minimal Violence with guests
Presented by Verboden Arts Society
Performers
Odonis Odonis
Minimal Violence, Bestial Mouths, SYZYGYX, Lie', The Wheal
Location
Rickshaw Theatre
254 E. Hastings Street
Vancouver, BC V6A 1P1
Canada
Vancouver's premiere darkwave festival celebrates its 5th year! Featuring Odonis Odonis. and more.
About this event
Verboden Arts Society presents Verboden Festival 2022!
Day Two: Odonis Odonis and Minimal Violence
with guests Bestial Mouths, SYZYGYX, Lié and The Wheal
Thursday, May 12th, 2022
The Rickshaw Theatre
19+
New Door Time: 7PM
Odonis Odonis
On Spectrums, Odonis Odonis showcase the extreme ends of their musical margins. Embracing a love of '80s goth and darkwave melodicism while maintaining an industrial strength intensity, the dualities of their sound are revealed in a striking new light. With four albums under their belts, the Toronto-based duo of Dean Tzenos and Denholm Whale have always followed creative impulses wherever they might take them. Yet while tracing their earliest experiments with surf-rock and shoegaze into more recent dabblings in abrasive EBM, they have never sounded as sonically boundless as this compilation of tracks.
Minimal Violence
Known for their blisteringly raw, relentless live performances Minimal Violence is the solo project of Ash Luk * formerly a collaboration with Lida P. They have carved their own space in the world of dance music, fusing elements of industrial, breakbeat and hardcore, with a penchant for melancholic trance infused melody, through a distinctly punk lens.
Bestial Mouths
Bestial Mouths is an industrial electro-goth band from Los Angeles, CA. Their harsh electronics and lush melodies are layered with vocalist Lynette Cerezo's powerful vocals that channel Diamanda Galas, Siouxsie Sioux, and Lydia Lunch.
https://bestialmouths.bandcamp.com
SYZYGYX
A creative collaboration between Luna Blanc and Josh Clark, S Y Z Y G Y X currently have three EP's out that are generating attention and accolades (Hex'n Equinox on Cleopatra Records, Broken Mirrors on Burning Grave Records, and Encounters on Cold Transmission).
Lié
Three piece dark punk band from Vancouver, BC.
https://lievancouver.bandcamp.com
The Wheal
Refund Policy
No refunds unless event is cancelled.
Visit rickshawtheatre.com for full listings