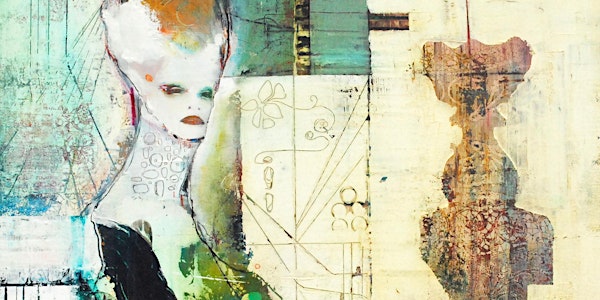 Vernissage de l'exposition Les Madones d'Ivoire de Dominic Besner
When and where
Location
Galerie MX 333 Avenue Viger Ouest Montréal, QC H2Z 0A1 Canada
Description
(English will follow)
La soirée du 8 novembre annonce complet; veuillez noter que l'artiste sera également présent à la Galerie MX samedi le 11 novembre de midi à 16h.
L'exposition Les Madones d'Ivoire sonne le retour de Besner dans toute la flamboyance qu'on lui connaît. Ce corpus se veut un hommage à son célèbre personnage qui le suit et évolue à ses côtés depuis plus de vingt-cinq ans. Pour ce faire, il a choisi de raconter les histoires des atypiques madones qui peuplent son univers.

Prévente
Les collectionneurs intéressés à recevoir un catalogue de l'exposition et à être inscrit sur la liste de prévente sont invités à remplir ce formulaire.

Informations: 514-315-8900
---
Please take note that the artist will also be present at Galerie MX on Saturday November 11th form 12am to 4pm.
The Ivory Madonnas announce the return of Besner in all the flamboyance we have come to expect from him. This corpus is a tribute to his famous character who has followed him and evolved by his side for more than 25 years. To do so, he chooses to share the particular stories of the madonnas who fill his universe.


Pre-Sale
Collectors who are interested in receiving a catalog of the exhibition and therefore being entered on the pre-sale list are invited to fill this form.

Informations: 514-315-8900