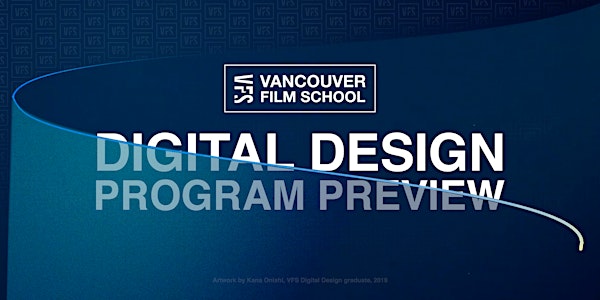 VFS Digital Design Program Preview
Learn how VFS can get you hired & working as a designer in 12 months
About this event
Find out how you can be an industry-ready designer in one year.
On Monday, July 11, Vancouver Film School invites you to our Digital Design Program Preview, a special online event where you'll learn about our accelerated program, view the latest projects created by our students, and find out how you can be hired & working as an interactive, motion, or graphic designer in just 12 months.
You'll have the opportunity to:
Learn about our 12-month Digital Design program and get career tips & advice from faculty members.
Discover VFS Pathways – 2-3-year bachelors and masters programs – and Post Graduate Work Permit eligibility for international students.
View student work to see what you could achieve.
Ask questions about what it takes to succeed in the creative industries and how VFS gets you industry-ready faster than any other school.
Want to learn how you can get started at a Leading Global Creative School? This event is for you.
Event details
Date: Monday, July 11, 2022
Time: 4 p.m. PST
Location: Online
Cost: Free (registration is required)
About VFS Digital Design
Working as interactive designers, motion designers, project managers, art directors, and studio leads, Vancouver Film School graduates are leading today's global design industry. In 2021, the graphic design industry alone was worth $45.8 billion and grew 4.1%. The demand for digital design professionals continues to explode, with more than 254,000 designers employed in 2021 in the US alone.