Description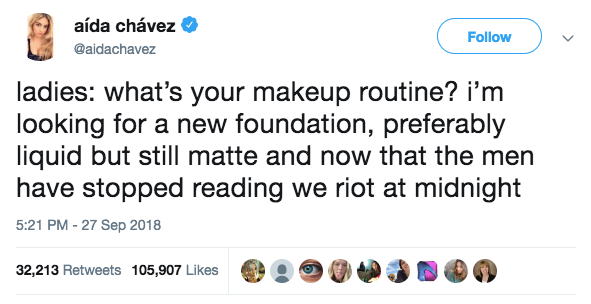 A group of female coworkers of mine were talking and I overheard a male coworker jokingly call it "girl talk". Ex-squeeze me?! Were they just having a casual chat or were they planning the next million dollar deal? It doesn't matter, because that was condescending AF. But maybe it's time that we take that term back.
"Via Girl Talk" is a space for conversations about how millennial women work. It's time that we all explore our own unique career paths beyond what our high school guidance counselors told us we should do. It's time to develop our personal brands and share them with the world. Are you ready?
The Inspiration
This idea was hatched when I received about 10 requests for coffee dates in two weeks. It happened to be the two weeks when I taught 3 workshops, worked 2 live calligraphy events for brands, did onsite calligraphy for a cafe, had a packed social calendar, and had a ton of deadlines at my day job too. Feeling overwhelmed by the demand, I had a sudden realization... What if we all met together and had a more in-depth mastermind meeting?
Is this for you?
This two hour event is for likeminded ladies who are curious about how to find your passion, start that side hustle, and make that money on your own damn terms. I'm not saying I totally have my shit together, but I do accomplish a lot more than your average 9-5er. I believe that empowered women empower women, so this is a space to meet your next business BFF or at least discover that other women are your community and not your competition. You're the ideal candidate if my personal career story resonates with you and you've been wanting some facetime to get some group coaching. Or if you've come to my workshops and wish you had another couple of hours to just hang out and talk. Forget traditional networking, and come for a casual round table talk with me.
Attendees can submit their questions ahead of time so we can customize the conversation based on everyone's interests.

About Me
Sylvia Jane Wong was a good Asian daughter who went to McMaster University for Chemical Engineering. That didn't work out so well. She left behind the traditional path to a degree and professionally accredited career and pursued a career in Fashion Design and eCommerce with a brand she had launched with her sister at the age of 19. Her knack for finding communities and loyal customers on sites like Livejournal and MySpace, eventually evolved into a career in Content Marketing and Community Management. Nowadays she's a Lead Digital Strategist at a Digital Marketing Agency, and can basically brand and market anything.
(If this professional bio feels unfamiliar because you know me as a Toronto Calligrapher, see my other bio below.)