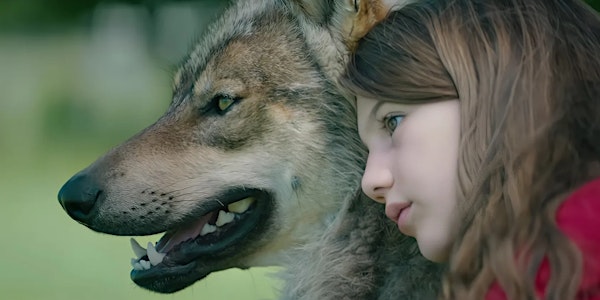 Vicky and Her Mystery
Drama, Length : 1h24 Film director : Denis Imbert Drame, Durée : 1h24 Réalisateur : Denis Imbert
When and where
Location
Alliance Francaise Toronto - Downtown campus 24 Spadina Road Toronto, ON M5R 2S7 Canada
About this event
After his wife's death, Stéphane moves to the mountains with 8-year-old daughter Vicky, who has stopped talking. One day, while walking in the forest, Vicky discovers a puppy that she decides to keep in secret. She names him Mystery.
In French with English subtitles
Stéphane décide d'emménager dans les belles montagnes du Cantal afin de renouer avec sa fille de 8 ans, Victoria, mutique depuis la disparition de sa maman. Lors d'une promenade en forêt, un berger confie à Victoria un chiot nommé « Mystère » qui va petit-à-petit lui redonner goût à la vie. Mais très vite, Stéphane découvre que l'animal est en réalité un loup… Malgré les mises en garde et le danger de cette situation, il ne peut se résoudre à séparer sa fille de cette boule de poils d'apparence inoffensive.
En français, sous-titré anglais