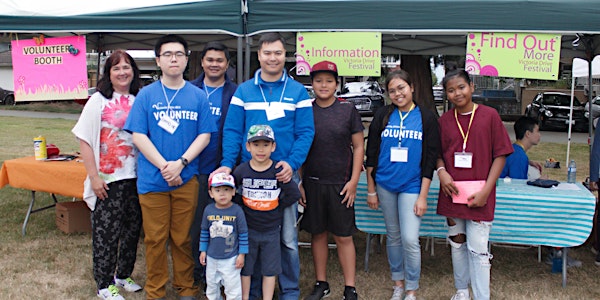 Victoria Drive Festival 2022
Volunteer with us at the annual VICTORIA DRIVE SUMMER FESTIVAL at Jones Park in Vancouver on Aug 13th, 2022!
When and where
Location
Jones Park 5350 Commercial Street Vancouver, BC V5P 3N3 Canada
About this event
Album of 2019 Victoria Drive Summer Festival (Photos by: Rod Raglin)
https://www.flickr.com/photos/78791029@N04/albums/72157710232888036
BENEFITS
- Receive an event T-shirt that you can keep!
- Volunteer Certificate available for pickup at the end of your shift
- Refreshments and snacks
DUTIES: what you do
- Park set up and take down
- Stage Assistance
- Booth and Game monitoring and assistance to run games for children and families
- Event ambassadors: greet and interact with public
- Park attendants: keep the park clean
Note: volunteers maybe rotated to assist in different tasks.
COMMITMENT
Your attendance are required for 2 days:
- Day 1: Attend in-person volunteer orientation:
o Day and Time: on August 6, 2022 (Sat), noon to 3 pm;
o Venue: South Vancouver Neighbourhood House
o Address: 6470 Victoria Drive, Vancouver, BC V5P 3X7
- Day 2: Volunteer at the Summer Festival
Date: August 13, 2022 (Sat)
o Venue: Jones Park in Vancouver (E. 38th and Victoria Drive)
o Address: 5350 Commercial St, Vancouver, BC V5P 3N3
- Sign-up for 1 of the following shifts (5 hours each):
o early shift: 9:30 am to 2:30 pm; or
o afternoon shift: 1:30 to 6:30 pm.
- Note: the locations of the volunteer orientation and event day are different!
QUALIFICATIONS
- Sign Up and Add the Tickets to attend (1) in-person orientation on August 6, 2022 (Sat) and volunteer on (2a) early or (2b) afternoon shift on August 13, 2022 (Sat).
- Be patient, friendly and welcoming. English an asset but not necessary. Second language is an asset.
- Medical coverage: in case of emergency, we will call an ambulance and there could be medical related expenses. Coverage by BC Medical Service Plan or valid travel insurance are required to volunteer.
What to Wear and Bring:
- comfortable clothes, runners, sun hat, sunscreen & bottle of water.
Questions and enquiries about volunteer recruitment:
Eric Lau
Multi-cultural Settlement and Labour Market Programs
South Vancouver Neighbourhood House
Email: eric.lau@southvan.org
www.southvan.org
Note: the volunteer recruitment of this event is funded in part by IRCC, which dedicated services for newcomers, who are permanent residents or conventional refugees in Canada.
***
This event is organized by:
Victoria Drive Business Improvement Association
604-323-2301
https://victoriadrivebia.com/upcoming-annual-events/