Join us at the Be Ready Conference- A Faith Worth Sharing Watch Party
About this event
The Be Ready conference will give you a boldness and confidence to have conversations to share your faith. You'll be trained and equipped to talk effectively on matters of faith, covering a wide range of issues.
Keynote speakers this year include: Becky Pippert, author and international speaker; Os Guinness, an English author and social critic; Dr Andy Bannister, Director of the Solas Centre for Public Christianity; and Logan Gates, an apologist-evangelist and PhD student in Political Theory at the University of Toronto.
As well, we'll have a number of outstanding breakout speakers that will round out the program.
For more information visit: bereadycanada.ca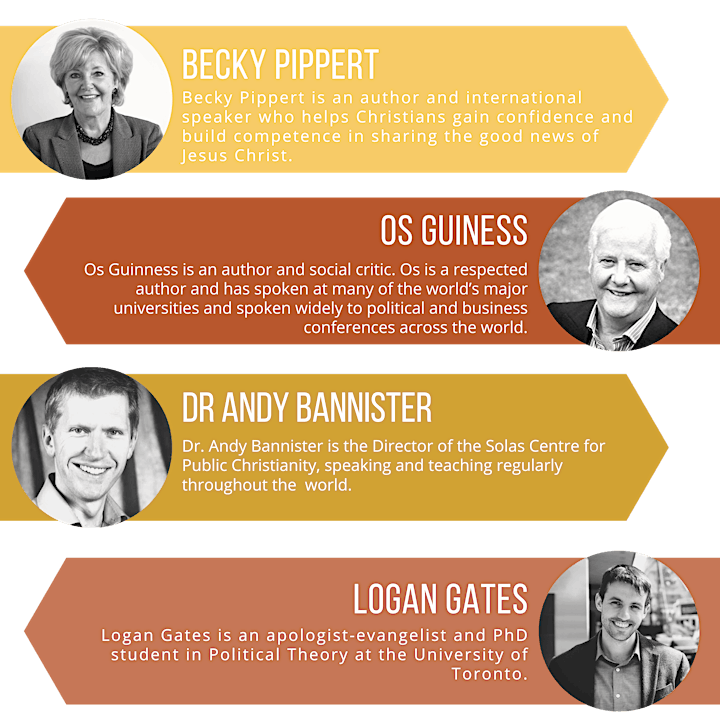 Cancellation Policy
Registrations may be cancelled up until 5 days before the event. Registration fees will be refunded minus a $20 cancellation fee. No refunds will be permitted after that date. In addition, no refunds will be issued due to weather or natural disasters.