LUSO Virtual Ceremony to announce winners of the 2021 - "Racism Ends With Us "Video Contest.
About this event
LUSO is excited to be hosting a virtual event to announce the winners of it's annual Video Contest to Commemorate March 21st- The International Day to End Racial Discrimination.
In addition to announcing the winners for Elementary and Secondary schools, we are excited to welcome our guest speaker Esther Clarke, the 2021 Lewis Coray Trailblazer Award Recipient.
There will also be entertainment including, vocal performance by Helen Hibbert and music performance by Alexa Yeo.
The Event is FREE and on ZOOM. Link will be provided after registration.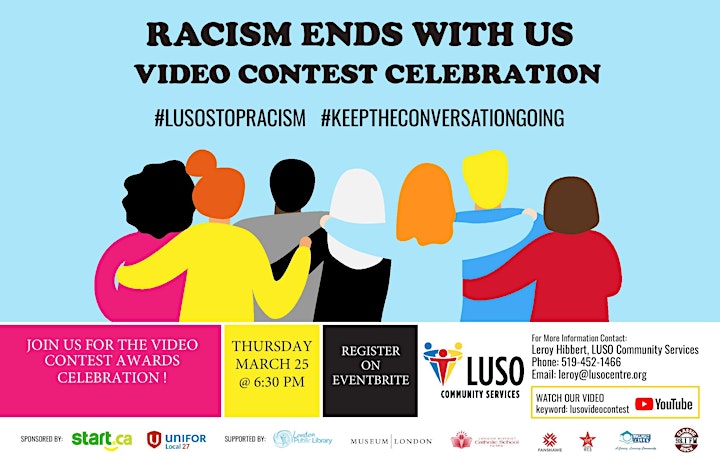 Organizer of Video Awards Ceremony- Racism Ends With Us Video Contest