Sales Have Ended
Ticket sales have ended
Please add yourself to the waitlist.
Artist Aya Garcia shows you how to edit your moving image to bring the story into focus.
About this event
Registration closes July 6.
9 hours total over 3 sessions, online // $80, or $50 for members
 **Pay-what-you-can rate available for those who cannot afford the regular rate at this time.
Session 1: July 14, 3pm to 6pm
Session 2: July 21, 3pm to 6pm
Session 3: July 28, 3pm to 6pm
All times listed are Pacific Time  
Prerequisites & minimum requirements: 
No experience necessary other than basic computer use.
Before the first session of this workshop, participants must download and install Davici Resolve 16, available free here: https://www.blackmagicdesign.com/products/davinciresolve. Please check that your computer meets the minimum requirements to run the software. There are earlier versions of Resolve, if you cannot run version 16. If you need help, contact education@vivomediaarts.com
To join the workshop, participants must download and install Zoom Client for Meetings, available free here: https://zoom.us/download
Participants will be supplied the footage with which to work on during the workshop, but are encouraged to bring their own short video clips as well. Video file format should be .mp4 or .mov shot at 29.97 FPS or 24fps.
Participants are encouraged to use headphones during the workshop.
This online workshop is for absolute beginners who want to learn best practices for editing video. By studying examples and doing hands-on application of editing concepts in DaVinci Resolve, you'll be introduced to the technical, theoretical, and creative dimensions of the editing process.
Wait, DaVinci Resolve? What's that?
This online workshop introduces you to the free software, Davinci Resolve, a powerful tool which compliments the Black Cinema Cameras available for rent at VIVO.
You may know DaVinci Resolve as the industry standard for video colour correction, but it's also a great application for editing, visual effects, motion graphics, and audio post production.
Don't let the "free" price tag fool you, this is a really excellent piece of software! Plus the basic concepts and workflow you learn in this workshop will easily carry over to any non-linear editor you may otherwise use.
Topics covered:
- Importing your footage properly and specifying session settings
- Organizing an editing session efficiently
- Techniques, conventions, and concepts for cutting and re-sequencing video clips
- Basic understanding of file formats, codecs, and frame rates
- Encoding your final work to an appropriate file format
Understand DaVinci Resolve's big selection of tools for cutting, tweaking, manipulating and experimenting with your video. Develop your aesthetic and analytical perspective to recognize the impact of each cut.
In addition to editing a short video, you'll gain the initial skills and creative framework to wade through all that footage and distill an impactful story!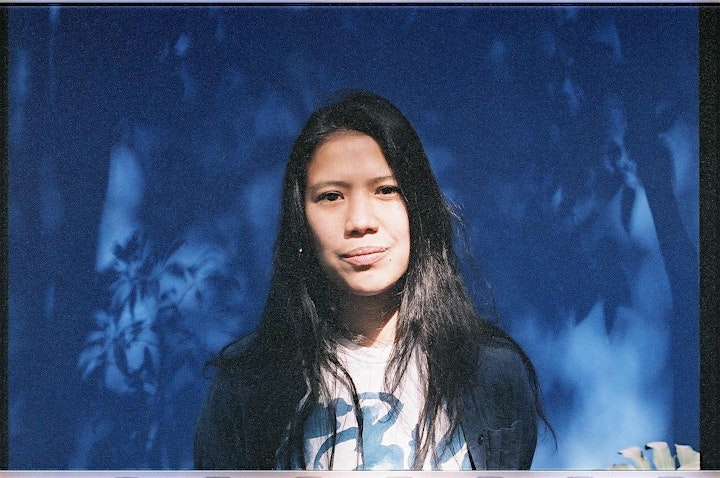 Aya Garcia is a storyteller, visual artist and filmmaker. She was born and raised in the Philippines and is now living on the unceded territories of the Musqueam, Tsleil-Waututh and Squamish Nations. Her projects focus on intimate portrayals of the artist, the creative process and the impact of art within communities. Aya's work is collaborative whenever possible and she would jump at any opportunity to shoot with film. Her work extends a commitment to creating interdependence through art. She enacts her lens in order to create worlds apart from the industries that extract resources from women, people of colour and any historically marginalized groups. When she is not filming or hidden away in her editing room, Aya is probably hanging out with her dog Gorda.
 ____________________________
Want access to discounts?
If you're taking even a couple of workshops, it's worth signing up for a Producer Membership (Basic or Extended): http://www.vivomediaarts.com/join-participate/become-a-member
Or redeem the Video Bucks you earned by volunteering: http://www.vivomediaarts.com/join-participate/volunteer
 ____________________________
Refunds: Class sizes are small, and our instructors need to be paid–if you can't make a class that you've signed up for, we need time to alert wait-listed participants. VIVO presently asks that withdrawals from workshops be requested by emailing education@vivomediaarts.com at least 12 days prior to the workshop date, if you would like to receive a refund minus a $5 administration fee. Thanks!