Description
Videos are great for grabbing attention and for sharing information, so much that Hubspot recently named video prospecting as the #1 sales trend of 2018.
Come to the Video in Focus meetup to learn about the ways video can be used to generate awareness, educate your customers to prime them for your offering, build demand, and ultimately, create shorter sales cycles.
The event is designed specifically for marketing and sales professionals that are looking to get practical tips and learn actionable strategies from the top video practitioners in Chicago like Ryan O'Hara from LeadIQ and Tyler Lessard from Vidyard.
We'll also be doing a fun video challenge during the event. So make sure you have GoVideo downloaded on your Chrome and have your laptop charged!
Here's a quick recap of what happened at the last Video in Focus event in Seattle: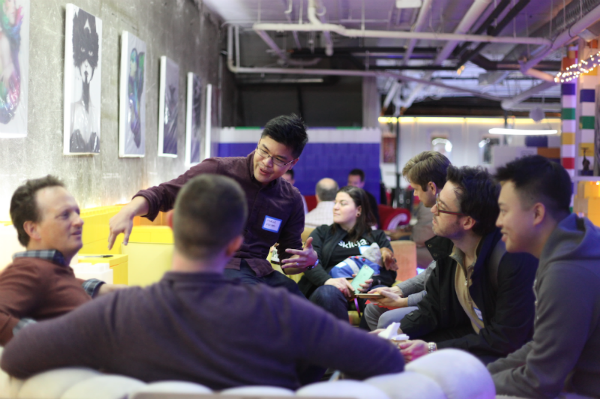 Event schedule:
6:00pm: Doors open for general attendees
6:30pm - 6:35pm: Welcome Message from Vidyard
6:35pm - 6:40pm: Introductions by discussion leads
6:40pm - 7:30pm: Discussions
7:30pm - 8:00pm: Networking (pizza and drinks will be provided)
Who should come to this event?
Marketing professionals and B2B Sales Managers
Digital Marketing and Production Agencies
Vidyard customers and prospective clients
Anyone that's interested in learning more about the power of video for sales and marketing
The Video in Focus meet-up is open to anyone interested in how to harness the power of video. This is a great opportunity to connect your peers and pick up some new tips and tricks that you can implement to maximize your video strategy right away.
Download GoVideo by Vidyard chrome extension and practice recording and sending a few videos out before the meetup. That way you'll get a sense of how easy it is to get started! The event is a roundtable-style so you'll have plenty of time to ask questions, share successes (and failures!), and get inspired by your peers.