About this Event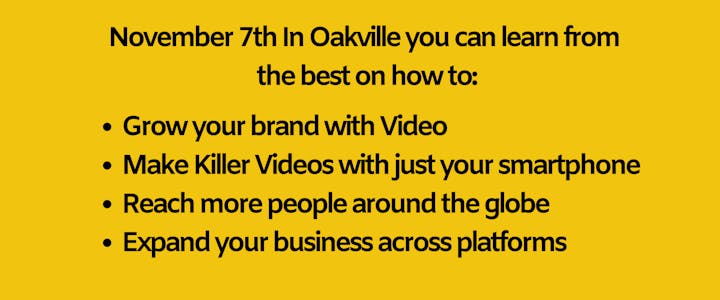 VIDEO SUCCESS FORMULAS is November 7th, 2019 in Oakville, Ontario
CREATE Successful Video Content Across The Biggees
Video is the new standard on social media to engage your audience and share your message with the world.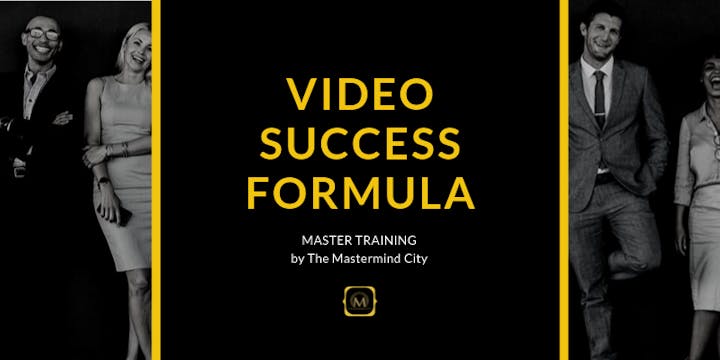 THE ULTIMATE VIDEO WORKSHOP
Video content is the number one best way to skyrocket your income, impact and influence.
Video increasingly dominates social media and online marketing. And in this new, video-first world, it's important to base your video marketing strategy for your business on what customers want and what works.
YOU'LL GET TACTICAL TRAINING AND STEP BY STEP INSTRUCTION ON:
Online Video Essentials - Key steps to breaking through the online noise and be seen as an authority
Sorting Out The Tech - The must have equipment to get started
Live Vs Recorded Videos - What's the difference? What packs the most impact and where should you start!
Speaking On Video For Impact - Knowing what to say when you press record
Creating Highly Shareable Video - How to market your videos through Social Media for maximum engagement!
Expanding Your Brand Influence - Capture your audience's attention and keep them wanting more through your videos
MEET YOUR FACULTY:
Fay Chapple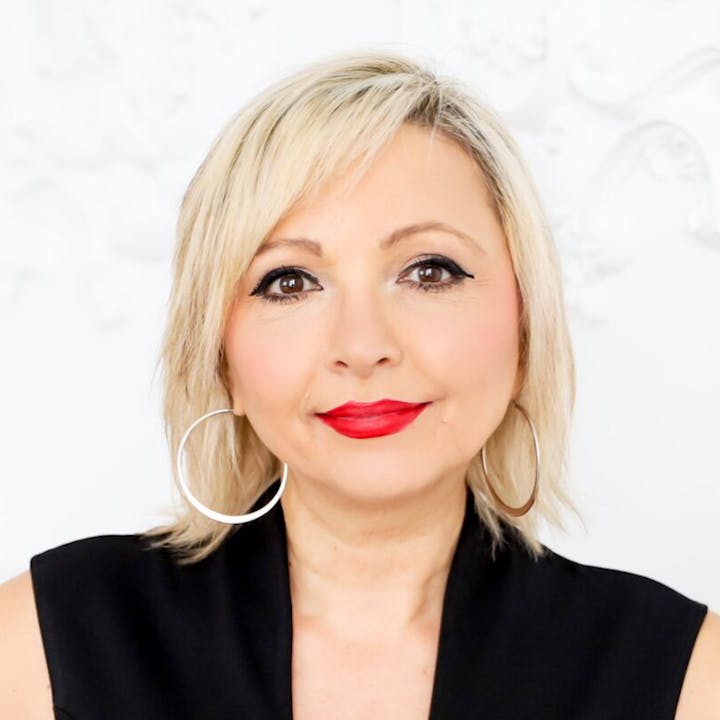 You'll learn from Fay Chapple, Fay Chapple is and Award Winning Entrepreneur, Highly sought after Professional Speaker, Global Business Strategist, Survivor and Well Spouse.
"Reinvention Is Sometimes Chosen, Or Sometimes It Chooses Us"
A life long leader in building global businesses for the most elite organizations in the world, as well as teaching smart entrepreneurs to launch and grow their businesses, Fay teaches you the way to work less and enjoy your freedom while building your business.
She earned her MBA from The Ivey School Of Business, but my most important learning came from working in the trenches!
When Fay's husband suffered a catastrophic brain stem stroke in 2009 she was faced with the challenge that needed to be addressed. A re evaluation of her life and career.
Fay developed a step by step system designed to teach anyone how to take their passions, expertise and skill set and make money on line with them
To date Fay has trained thousands of people to use her system to do the same. Coupled with Masterminds, Memberships and Retreats, Fay had help countless individuals and corporations achieve their dreams.
Stacy Maynard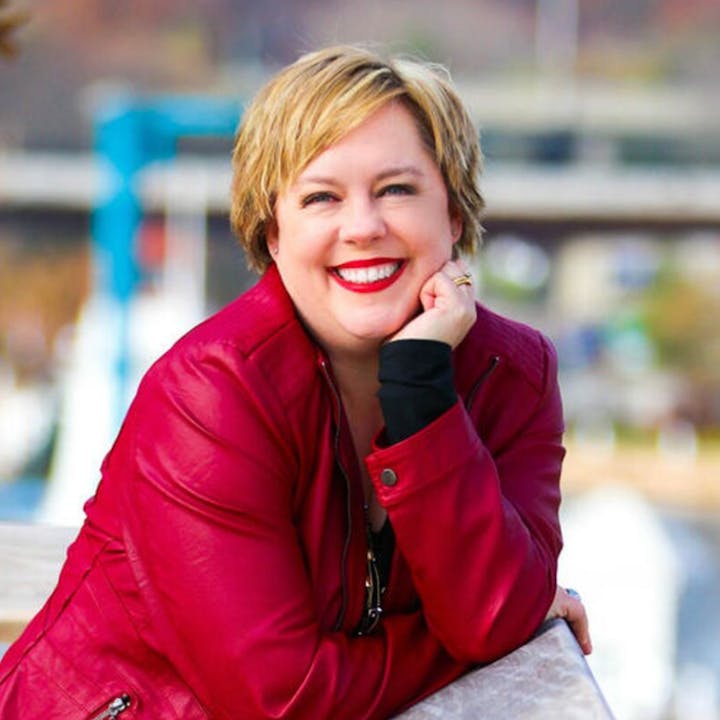 You'll learn from Stacy Maynard, Leading Expert in LinkedIn Training , Founder of Linked U , Podcast Host , Author and Speaker.
"Success isn't just about what you accomplish in life, it's about
what you inspire others to do"
From sales strategy to working with key business executives to marketing, Stacy is at the hub of it all. She was able to sit with key executives to talk about business strategy and work closely with corporate branding, marketing and sales.
Having spent hours in front of the computer searching and finding information on all things Autism, She learned how the online world worked first hand. The most important thing was to build relationships online with businesses and create those important connections. After years of helping businesses with all things Social Media, She focused on LinkedIn for its high level of professionalism, business focused content and ability to truly connect with other professionals.
Stacy works with corporate teams and entrepreneurs alike to make their LinkedIn Strategy work for their business, brand and bottom line.
Her aim is to help my audience understand how to leverage the power of LinkedIn for business and personal professional branding in order to gain more visibility, attract more leads & convert more clients.
Spenser Chapple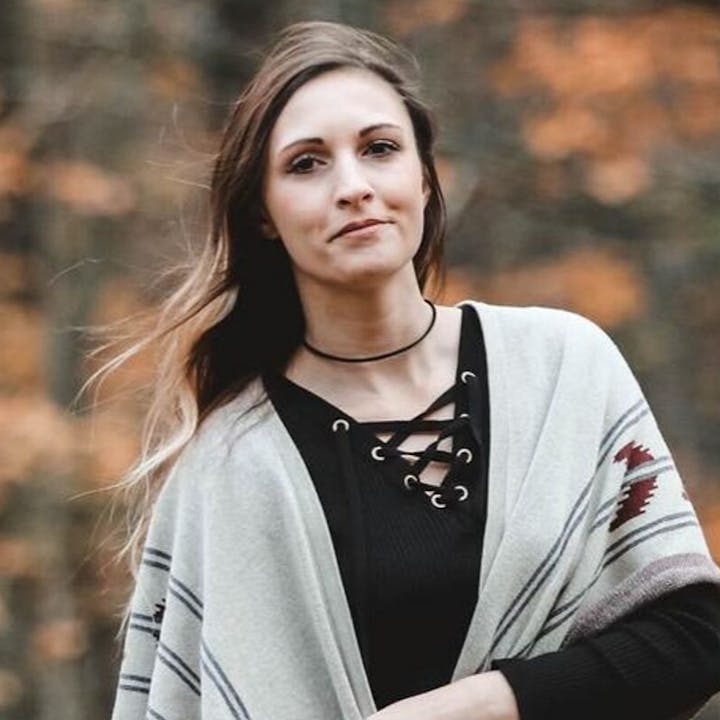 You'll learn from Spenser Chapple, Award Winning Entrepreneur , Lifestyle Photographer, Graphic Designer, Creator One Red Lipstick and One Red Lipstick The Documentary Film and Book.
"I'm here to help you remember and share your story for years to come.
Let's tell your truth, real and raw"
Spenser is a Canadian based natural light lifestyle photographer.
Spenser has worked with thousands of individuals, entrepreneurs and business owners helping them to define their brand, and share their journey and passion through photography and video.
Spenser lives to capture the in between, raw moments between people, companies and their brands. Her photos are designed to celebrate the beautiful beautiful moments and the passion you want to share.
Her passion for photography started at a young age. She was always inspired by people and capturing the moment of laughter, joy and love is special.
Spenser's goal is to make you feel comfortable and BE YOU.