Sales Have Ended
Registrations are closed
Registration is now closed for the VIDO-InterVac Community Liaison Public Meeting. Thank you for your interest. For more details, visit https://intervacclc.ca/
Sales Have Ended
Registrations are closed
Registration is now closed for the VIDO-InterVac Community Liaison Public Meeting. Thank you for your interest. For more details, visit https://intervacclc.ca/
The Community Liaison Committee (CLC) of VIDO-InterVac
About this Event
VIDO-InterVac is a bio-containment facility on the University of Saskatchewan campus where scientists focus on research and testing of vaccines for diseases that impact both animals and humans. Currently VIDO-InterVac scientists are actively engaged in research surrounding Covid 19.
This is a free online event featuring Dr. Volker Gerdts, the director of the facility. Dr. Gerdts will discuss the Covid 19 vaccine development taking place at VIDO-InterVac as well as its emerging pandemic research.
Questions can be submitted prior to and during the event at: intervacclc@usask.ca.
You will receive a confirmation email once you register. The event will be livestreamed - the link to the livestream session will be sent to you in your confirmation email . Only those registered for the event will have access to the presentation.
NOTE: this event was originally scheduled for October 28. If you registered for the original date, you do not need to re-register to attend on November 12.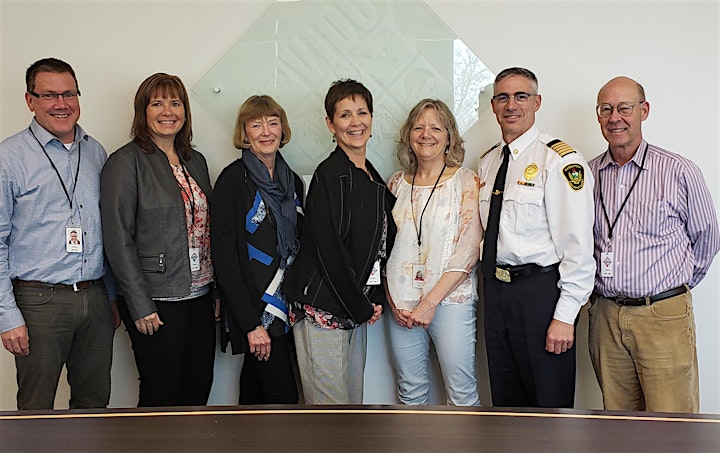 Vido-InterVac CLC Members from left to right: Volker Gerdts, Janice Hobbs, Noreen Jeffrey, Susan Lamb (Chair), Tracey Thue , Morgan Hackl and Brian Gibbs. Missing: Dick Batten, Simon Kapaj, Gabe Lafond, Patricia Roe and Verity Moore-Wright