Description
Canada's Premier Video Marketing Conference For Brands & Businesses
APRIL 18, 2018 | VANCOUVER CONVENTION CENTRE
Online video accounts for the majority of all consumer traffic on the internet. Brands have even cited a 40% increase in purchases as a result of video, while up to 4x as many consumers would rather watch a video about a product than read about it.
Hear from 15+ experts sharing strategic insights on growing your brand presence, sales performance and customer experience through leading video marketing trends for brands and businesses in every industry.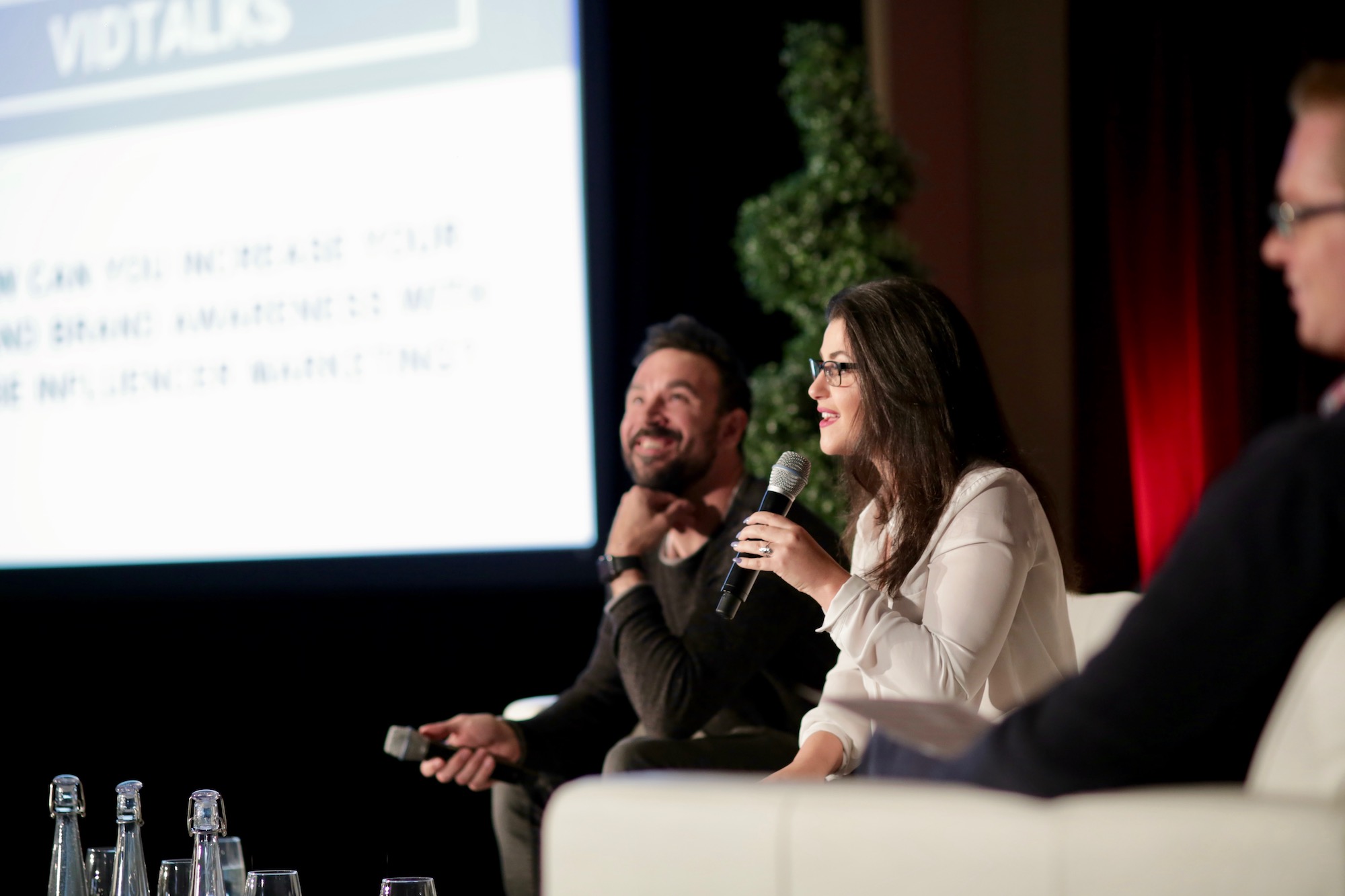 VIDTALKS 2018 SPEAKERS
Amanda Breen, Digital Content, Jim Pattison Broadcast Group
Alicia Taggio, Customer Marketing & Advocacy, Hootsuite
Christine Tam, External Communications, Best Buy Canada
Corrado Coia, Co-Founder & Vice President, Buffer Festival
Flora Wang, Sales Engineer, HubSpot
Harp Sohal, Co-Founder, Pink Orchid Studio
Jennifer Pepper, Content Marketing, Unbounce
Jessica Seymour, Video Production Specialist, Thinkific
Kevan O'Brien, Marketing Director, LBC Studios
Pamela Saunders, PR & Social Media, Microsoft Vancouver
Rachel David, Founder, Hashtag Communications
Robin Panish, Customer Lifecycle Marketing, Wistia
Sara Padidar, Co-Founder, Talk Shop Media
Shannon Mann, Co-Founder, Pink Orchid Studio
Sunny Lenarduzzi, Video Marketing & Branding Expert
Tina Stokes, Account Director, 6S Marketing
VIDTALKS 2018 SESSIONS
GROWING YOUR BRAND & BUSINESS WITH VIDEO
How do you make content that stands out in a world of marketing noise and jargon? When created, hosted, and shared strategically, video can be the ultimate marketing and sales tool for attracting and converting customers—and proving ROI.
CREATING HIGH QUALITY VIDEO CONTENT FOR YOUR BRAND
Let's walk through the steps to producing high quality content for your business by focusing on getting great video, audio and lighting, as well as best practices and terminology to know before filming.
ENGAGING CUSTOMERS & CLIENTS VIA INSTAGRAM VIDEO
From behind-the-scenes previews to product demos and company Q&A's, learn how you can best use Instagram's video features strategically when engaging customers & clients – making it easy for them to remember your brand.

EXPANDING YOUR MARKET REACH WITH SOCIAL VIDEO ADS
How can you create targeted social media video ad campaigns that provide great ROI, while using effective tools and techniques to ensure your ads are converting viewers into customers?
INCREASING SALES & BRAND AWARENESS WITH INFLUENCER MARKETING
Hear from successful experiences on driving sales & generating brand awareness at scale through a deep dive on planning, optimizing and managing well performing collaborations with influencers.
CUSTOMER ACQUISITION THROUGH YOUTUBE MARKETING
With a bigger reach among 18-49 year olds than any cable network in Canada/US, hear how brands can establish a video presence on YouTube to generate interest and acquire more customers through video content marketing.
BEST PRACTICES FOR SUCCESSFUL VIDEO MARKETING CAMPAIGNS IN 2018
Gain insight on the foundations of building a great overall video marketing campaign strategy and how you can successfully incorporate video effectively into your brand's marketing and sales funnel to make 2018 a year of results.
For complete conference program info, visit VidTalks.com
VidTalks is Canada's premier video marketing conference for brands and businesses of all sizes, featuring a full day of insightful discussions from leading experts on growing your brand presence, sales, and engaging your target market through video marketing on today's top social media platforms.