VIIF 2015 - Friday October 9th - Ramada Stage

Friday, 9 October 2015 from 7:30 PM to 10:30 PM (PDT)
Event Details
SHOWS AT PERFORMANCE WORKS
TICKET OPTIONS: Select your ticket option below. An "Evening Pass" includes both the 7:30 and 9:30 shows in the same theatre. Be sure to arrive at the theatre at least 15 minutes prior to the event. Our bar will be open and seating is general admission. Doors 30 minutes before shows.
7:30 SHOW DESCRIPTIONS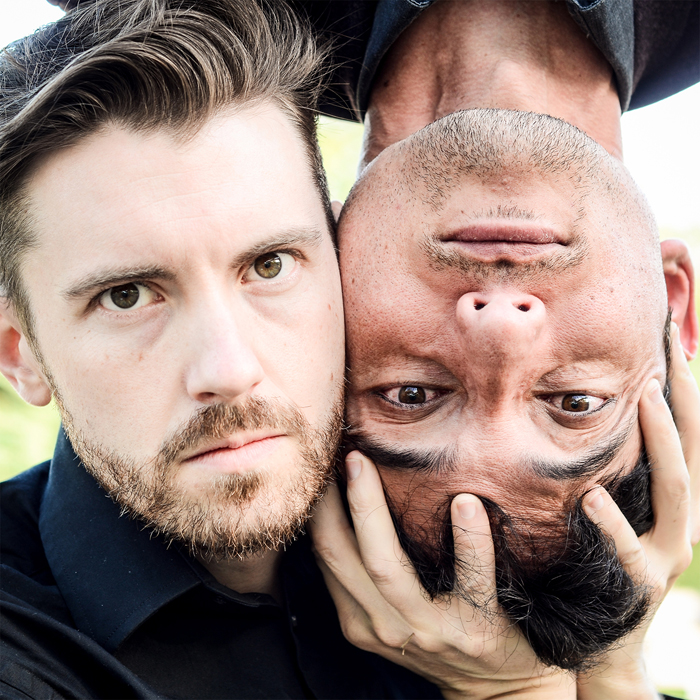 CHRIS AND TRAVIS
Chris and Travis scribble outside the lines of improv comedy with their high energy, hilarious, and surreal two-man show. Fresh off a sold out run at the Vancouver Fringe Festival, their extreme physicality, endearingly strange characters, and commitment to entertain by any means necessary have surprised and delighted audiences across Canada.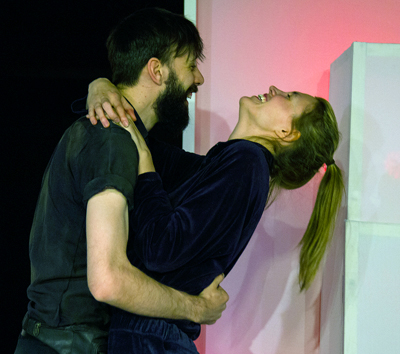 Bad Dog Theatre Presents: Trout and Sugar
Colin & Hannah. Munch & Spear. Trout & Sugar. 3 hilarious names. 1 hilarious duo.
Longtime partners in the award-winning Bad Dog Repertory Players, Colin Munch & Hannah Spear bring their unique blend of heart, smarts, wit, and charm to the VIIF stage. Known for switching effortlessly between tender lovers and relatable weirdos, Munch & Spear bring their extensive training and experience in theatre and improv to create a one-of-a-kind improvised story.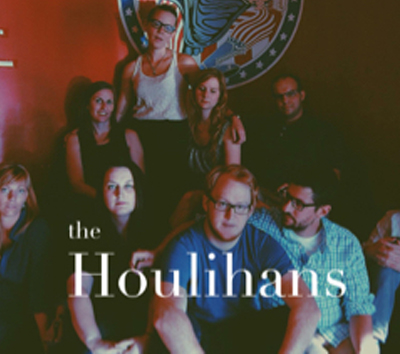 The Houlihans! 
The Houlihans are a long-form improv team based in Minneapolis, Minnesota. Born and raised at the historic Brave New Workshop Comedy Theater, The Houlihans have performed at numerous showcases around the Twin Cities, including the Twin Cities Improv Festival. Witness our signature form, The Slingshot, which weaves improvised narrative and game structures. Straight outta Minnesota, The Houlihans bring you smart, honest, and fun improv!
9:30 SHOW DESCRIPTIONS
The Fictionals
The Fictionals Comedy Co. have been entertaining Vancouver and beyond since 2010. Their award-winning brand of improv pushes the boundaries of comedy, including successful collaborations with burlesque dancers, slam poets, and professional wrestlers. The Fictionals are excited to present Tinder Surprise live at VIIF 2015. Let's find love in a funny place.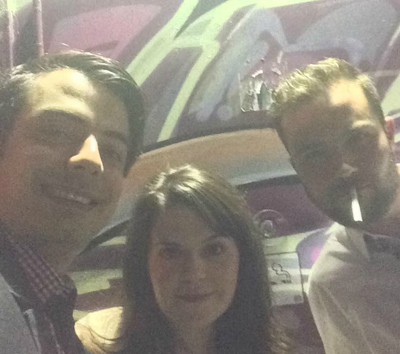 Portmanteauster
Portmanteauster is a longform improv trio based out of Toronto, Ontario. Graduates of the Second City Conservatory and Longform programs and coached by Matt Folliott, Portmanteauster performs their signature Portmanteauster form regularly at various shows across Toronto. Playing with big characters, smart jokes and creepy humour, Portmanteauster will make you appreciate everything you missed in English class.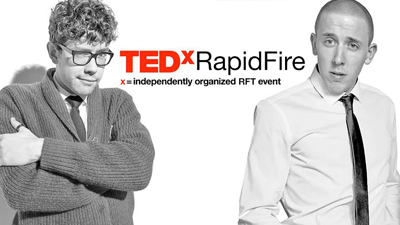 TedXRFT
TEDxRFT - An Improvised TED Talk (Rapid Fire Theatre)
Using slides they haven't seen and speaking on a topic they get from the audience, Kory Mathewson and Julian Faid of Edmonton's Rapid Fire Theatre will present totally improvised powerpoint presentations right before your eyes. It is the academic equivalent of sword fighting blindfolded. You'd have to be an fool to try it…
When & Where

Waterfront Theatre
1412 Cartwright
Vancouver, BC
Canada

Friday, 9 October 2015 from 7:30 PM to 10:30 PM (PDT)
Add to my calendar
Organizer
For over a decade, the Vancouver International Improv Festival has been bringing the world's best improvisers to Vancouver for a week of shows and workshops in the name of bettering the improvisational theatre community, both here and internationally. From humble beginnings as a small tournament run by !nstant Theatre, the festival has grown away from competition and towards collaboration and heightening of the improv art form across Vancouver, Canada and the world.
VIIF 2015 - Friday October 9th - Ramada Stage