VIIF 2015 - Saturday October 10th - Driftwood Brewing Stage

Saturday, 10 October 2015 from 7:30 PM to 10:30 PM (PDT)
Event Details
SHOWS AT PERFORMANCE WORKS
TICKET OPTIONS: Select your ticket option below. An "Evening Pass" includes both the 7:30 and 9:30 shows in the same theatre. Be sure to arrive at the theatre at least 15 minutes prior to the event. Our bar will be open and seating is general admission. Doors 30 minutes before shows.
7:30 SHOW DESCRIPTIONS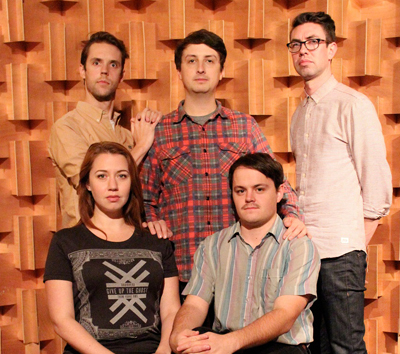 Since their humble beginnings in 2005, The Sunday Service has quickly become the toast of Vancouver's alternative comedy scene with their unique blend of improvised theatre.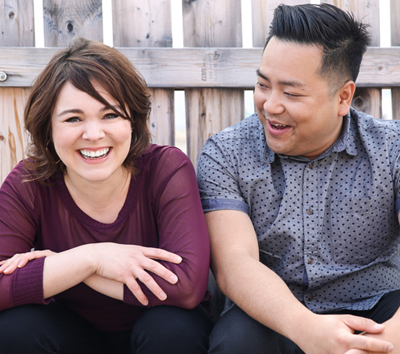 Romance isn't dead and love can be found! Each week Andrew Phung (Best Local Actor and Comedian - FFWD Weekly) and Renee Amber present an hour of comedy and improv with a twist of romance. The show is called Past your Bedtime and features scenes inspired by your lives, their lives, and things happening in the world. The highlight of the show is an entirely improvised romantic comedy based on audience suggestions. High school love, Car2Go flings, and Tinder hookups have fueled these improvised and hilarious romantic comedies. Where will love go next? You get to decide!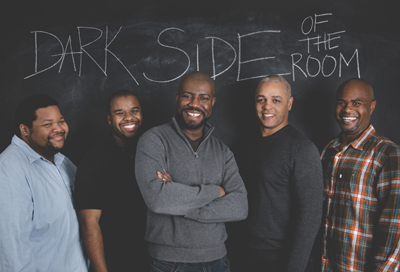 Dark Side of The Room's all African-American cast improvises the deleted scenes from your favorite movies. DSOTR hails from Atlanta Georgia. 
9:30 SHOW DESCRIPTIONS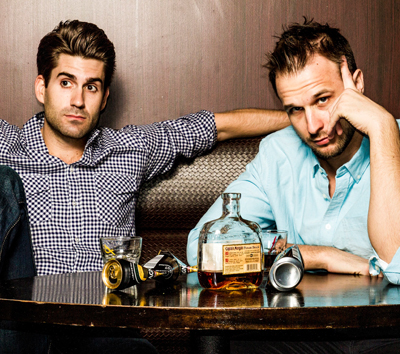 RN and CAWLS
Two best bros test the very limits of their friendship as they navigate through strange new worlds in this 30-minute improvised, storytelling event. Starring Second City alumni (and real life best friends) Adam Cawley and Rob Norman.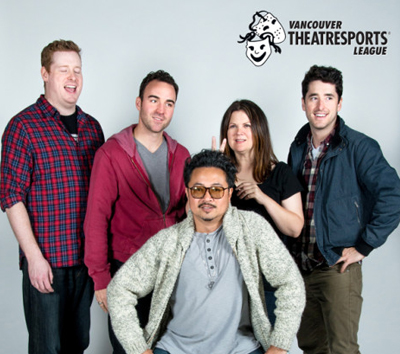 VTSL
 Vancouver TheatreSports™ League (VTSL) began in 1980 and is now a local institution and a worldwide phenomenon – producing and staging some of the most daring and innovative improv in the world.
Boasting six International Improv Comedy Awards and starring in several television specials, Vancouver TheatreSports™ League first opened their doors at the Back Alley Theatre, where they consistently drew cult-like, capacity crowds. They continue to wow audiences at The Improv Centre on Granville Island performing to more than 50,000 enthusiasts yearly, 5 nights a week, 52 weeks per year.
Vancouver TheatreSports™ League's brand of improvisation is a highly theatrical fusion of the dramatic elements of comedy and tragedy coupled with the enthusiasm and edge-of-your-seat excitement of professional sport.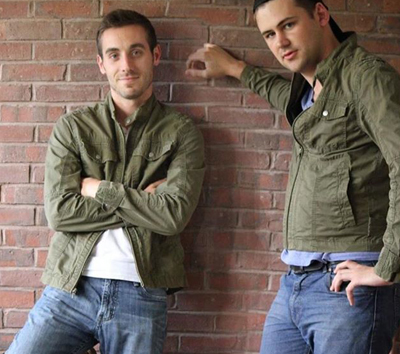 MIDY ZEVLIN
The Midy Zevlin is an exciting 2 person mono scene experience that explores a world created by multiple characters. Mike Zakarian and Andy Devlin put in a smart and fast paced performance that can be enjoyed by both improv nerds and first time viewers!
When & Where

Performance Works
1218 Cartwright
Vancouver, BC
Canada

Saturday, 10 October 2015 from 7:30 PM to 10:30 PM (PDT)
Add to my calendar
Organizer
For over a decade, the Vancouver International Improv Festival has been bringing the world's best improvisers to Vancouver for a week of shows and workshops in the name of bettering the improvisational theatre community, both here and internationally. From humble beginnings as a small tournament run by !nstant Theatre, the festival has grown away from competition and towards collaboration and heightening of the improv art form across Vancouver, Canada and the world.