VIIF 2015 - Saturday October 10th - Ramada Stage

Saturday, 10 October 2015 from 7:30 PM to 10:30 PM (PDT)
Event Details
SHOWS AT PERFORMANCE WORKS
TICKET OPTIONS: Select your ticket option below. An "Evening Pass" includes both the 7:30 and 9:30 shows in the same theatre. Be sure to arrive at the theatre at least 15 minutes prior to the event. Our bar will be open and seating is general admission. Doors 30 minutes before shows.
7:30 SHOW DESCRIPTIONS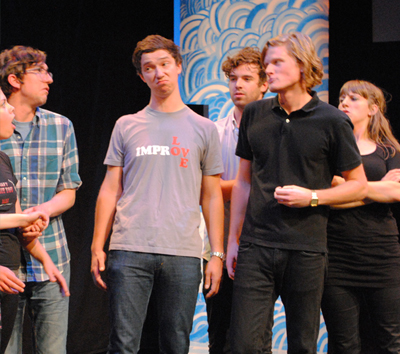 The Festival Ensemble "Ensemble Echo" 
The International Ensembles are an opportunity for individual improvisers the world over to spend a week workshopping new and new-to-them improv forms. Dozens of performers apply for a handful of spots and work with guest directors to create evening performances live for you, our audience.
This year our TWO INTERNATIONAL ENSEMBLES include performers who live in Toronto, Phoenix, San Diego, Calgary, Los Angeles, Portland, New Brunswick, Edmonton, Winnipeg, Montreal and Vancouver, who have toured across Canada, across the US, and internationally, who are writers, actors, directors, musicians and stand up comedians (when they're not improvising, of course). They are television stars, Artistic Directors of theatres, comedy and theatre award winners, teachers, friends and lovers. They're also all gifted improvisers, and they're all here to entertain you.
9:30 SHOW DESCRIPTIONS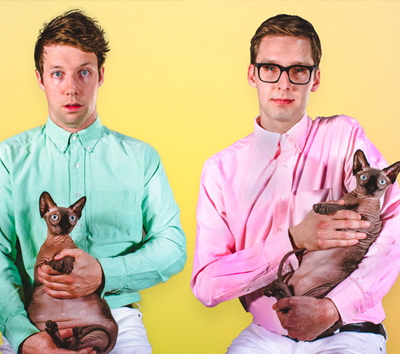 Hip.Bang!
Hip.Bang! is a Canadian Comedy Award-nominated improv and sketch comedy duo from Vancouver whose playful, absurd scenes have delighted audiences around the world.
They have appeared at all manner of comedy and theatre festivals, including the 2013 and 2014 SF SketchFests, NXNE, Rapid Fire Theatre's Improvaganza, the Del Close Marathon, the Detroit Improv Festival, Out of Bounds Comedy Festival in Austin, Texas, and many more!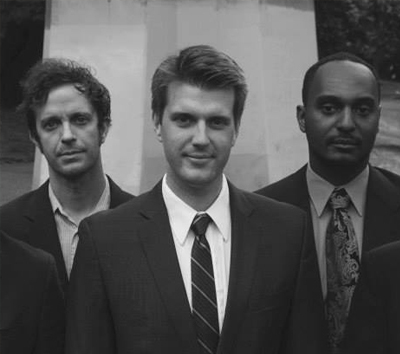 Whisky Tango 
The gentlemen of Whiskey Tango practice long-form improvisational comedy in Portland, OR. With a single suggestion, Whiskey Tango crafts an elaborate story using a self-designed format known as "The Tango". They find comedy with realism, relationships, story…and handsomeness. Shows are 25-30 minutes in length and feature five performers. Whiskey Tango has performed at the Del Close Marathon, SF Sketchfest, Vancouver International Improv Festival, and the iO West LA Improv Festival.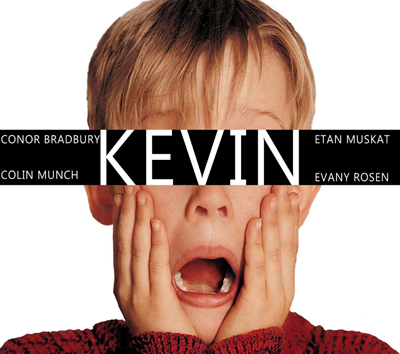 KEVIN
Fast, loose, funny. Now hailing from Bad Dog Theatre in Toronto, cross-Canada supergroup KEVIN is made up of acclaimed improvisers Conor Bradbury (Sex T-Rex), Colin Munch (Uncalled For), Etan Muskat (Second City Mainstage), and Evany Rosen (Picnicface). Honouring the great KEVINs of our time, this group's character-driven style delights in showing regular people in extraordinary situations and huge weirdos in totally regular situations. Each performance unfolds as an improvised "workplace drama" with the audience providing the workplace and KEVIN providing the rest, often swapping characters and populating a world that is usually much bigger and much more fraught with corporate murders than any real life Google office, Law Firm or Pioneer Village has any right to be. What ensues is a fast paced show that is always unexpected and often extraordinarily weird.
When & Where

Waterfront Theatre
1412 Cartwright
Vancouver, BC
Canada

Saturday, 10 October 2015 from 7:30 PM to 10:30 PM (PDT)
Add to my calendar
Organizer
For over a decade, the Vancouver International Improv Festival has been bringing the world's best improvisers to Vancouver for a week of shows and workshops in the name of bettering the improvisational theatre community, both here and internationally. From humble beginnings as a small tournament run by !nstant Theatre, the festival has grown away from competition and towards collaboration and heightening of the improv art form across Vancouver, Canada and the world.