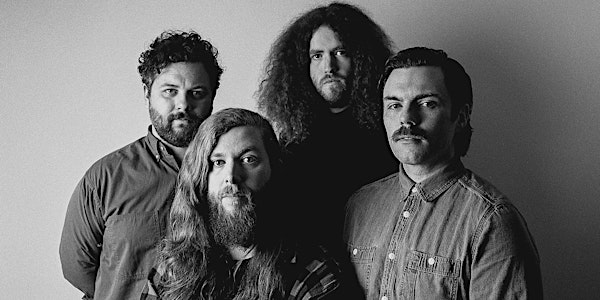 Villages - November 26th - $25
Event Information
Location
Trailside Music Hall
155 Kent St.
Charlottetown, PE C1A 1N5
Canada
Not many bands can credit a Rankin Family singalong as the impetus for their start. For Villages, it was a catalyst.
About this event
Not many bands can credit a Rankin Family singalong as the impetus for their start. For Villages, it was a catalyst.
In the late aughts, traditional music was the furthest thing from the minds of Matt Ellis, Travis Ellis, Jon Pearo, and Archie Rankin. Having left their Cape Breton homes for the allure of the big city, the musicians formed Mardeen - a group steeped in Halifax's history of melodic pop- rock and anchored in the vein of their musical heroes such as Sloan, The Super Friendz, and Thrush Hermit. Long heralded as one of Atlantic Canada's hidden treasures, Mardeen amassed heaps of praise from critics and peers alike.
Steadfast, prolific, and revered, Mardeen found themselves looking back on their heritage after an unexpected trip down memory lane. "One late night, a singalong of Rankin Family tunes broke out," says vocalist Matt Ellis. "I remember saying to the rest of the band that we need to write something that evokes the sound of home."Named after an essay penned by Cape Breton illustrator Kate Beaton, Villages wasborn. Beginning with a song called "Hymn After Hymn", the group parlayed their newfound appreciation for Celtic and British folk into a four-song EP with the same name. Produced by East Coast icon Joel Plaskett, the output cemented the four-piece as an entirely new entity focused on melding the melodies and lyrical influences of their deep-rooted history with contemporary instrumentation, moods, and sounds.
This turning point culminates on the self-titled Villages full-length. Recorded at their home studio in rural Nova Scotia with producer Thomas Stajcer (Joel Plaskett, Erin Costelo), the record presents a unique take on life in the Maritimes. From the opening ethereal thump of a distant kick drum and chiming distorted chords on "Awakening of Spring," to the reel-esque drive on "Maggie of the Cove" and "Sarah's Whistling Tune," to the country-tinged inflections on "At Your Door," the eight-song LP tells the story of four young Nova Scotians coming back to their traditions on their own terms.Ringing like a rural anthem, Villages serves as a reminder that while it's easy to leave home, for some, it's never quite possible for that home to leave you.
Date and time
Location
Trailside Music Hall
155 Kent St.
Charlottetown, PE C1A 1N5
Canada
Refund policy