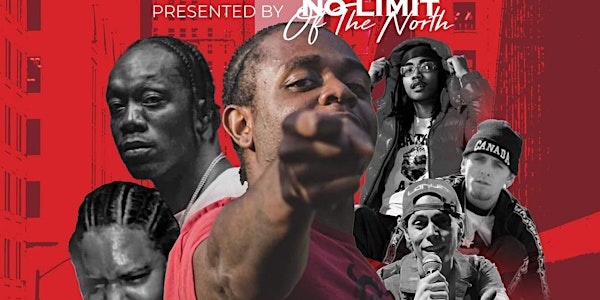 VIP FOR 2 & MORE - CONTEST - THE REUP - RONEY & GUESTS 19+ ONLY - SPECIAL**
VIP FOR 2 - SPECIAL CONTEST - THE REUP TOUR - RONEY & GUESTS 19+ ONLY - ENDS SEPTEMBER 26TH AT MIDNIGHT
When and where
Location
Ontario Canada Ontario, ON N0L1G0 Canada
About this event
WWW.NOLIMITOFTHENORTH.COM
THE CONTEST RULES ARE SIMPLE.
$100.00 PER ENTRY UNDER 50 TICKETS AVAILABLE . WINNER WILL BE DRAWN AT RANDOM MONDAY SEPTEMBER 26TH AT MIDNIGHT AND ANNOUNCED TO THAT INDIVUDAL VIA EMAIL THEN PUBLICY ON SOCIAL MEDIA.
THE WINNER WILL GET TO STAY BACKSTAGE** & SOCIALIZE WITH THE TOUR GROUP AS A WHOLE. AT THE START & END OF THE EVEVING. THEY WILL RECIEVE SIGNED MERCHANDISE & BEVERAGE TICKETS. AS WELL AS MULTIPLE PHOTO OPERTUNITIES. THIS WILL BE AT AN ONTARIO VENUE & DATE OF THE WINNERS CHOICE. THEY WILL ALSO RECIEVE 2 FREE VIP TICKETS TO ANY OF OUR EVENTS IN WESTERN OR CENTRAL CANADA IN 2022/2023 - WINNING PACKAGE VALUE OVER $750.00
THIS PACKAGE STARTS 8:30PM - 9:30PM & AGAIN 12:30AM - 1:30AM WITH THE POSSIBILITY OF LATER STAY.
PLEASE NOTE THE TIME IN BETWEEN BACKSTAGE ACCSESS IS NOT GRANTED. YOU WILL BE GRANTED BACKSTAGE ACCSESS FOR ALL OPENING ACTS. IF SPACE PERMITS YOU WILL BE ABLE TO REMAIN BACKSTAGE FOR THE HEADLINING ACT.
SOME OF THE PROCEEDS FROM THIS CONTEST WILL BE GOING TOWARDS MUSICCOUNTS.CA TO HELP ENSURE FUNDING FOR MUSIC EDUCATION IN CANADA. IN PARTERSHIP WITH DNTGETCLOSE & NO LIMIT OF THE NORTH ENTERTAINMENT INC