Description
Vancouverites! Here's your chance to get in on a VIP Schitt's Creek Superfan Screening Experience at The Imperial Vancouver on March 22.

Hosted by Jessi Cruickshank, this exclusive event gives fans of the hit CBC comedy a chance to see the final two episodes of the current season before everyone else.
It doesn't stop there. You'll then party like the Roses ...before they lost all of their money and ended up in Schitt's Creek. It'll be an epic celebration complete with awesome tunes, and complimentary passed hors d'oeuvres and sparkling refreshments courtesy of one of Vancouver's finest caterers.
One thing is certain: Schitt's Creek fans won't want to miss this party!
Tickets for this event are FREE and available NOW. Please note, there is a limit of two tickets per person and only a limited number of tickets are available.
To secure your tickets, please confirm your attendance by responding to the event verification email. If your attendance is not confirmed within 24 hours, the tickets will be opened up to the event waitlist.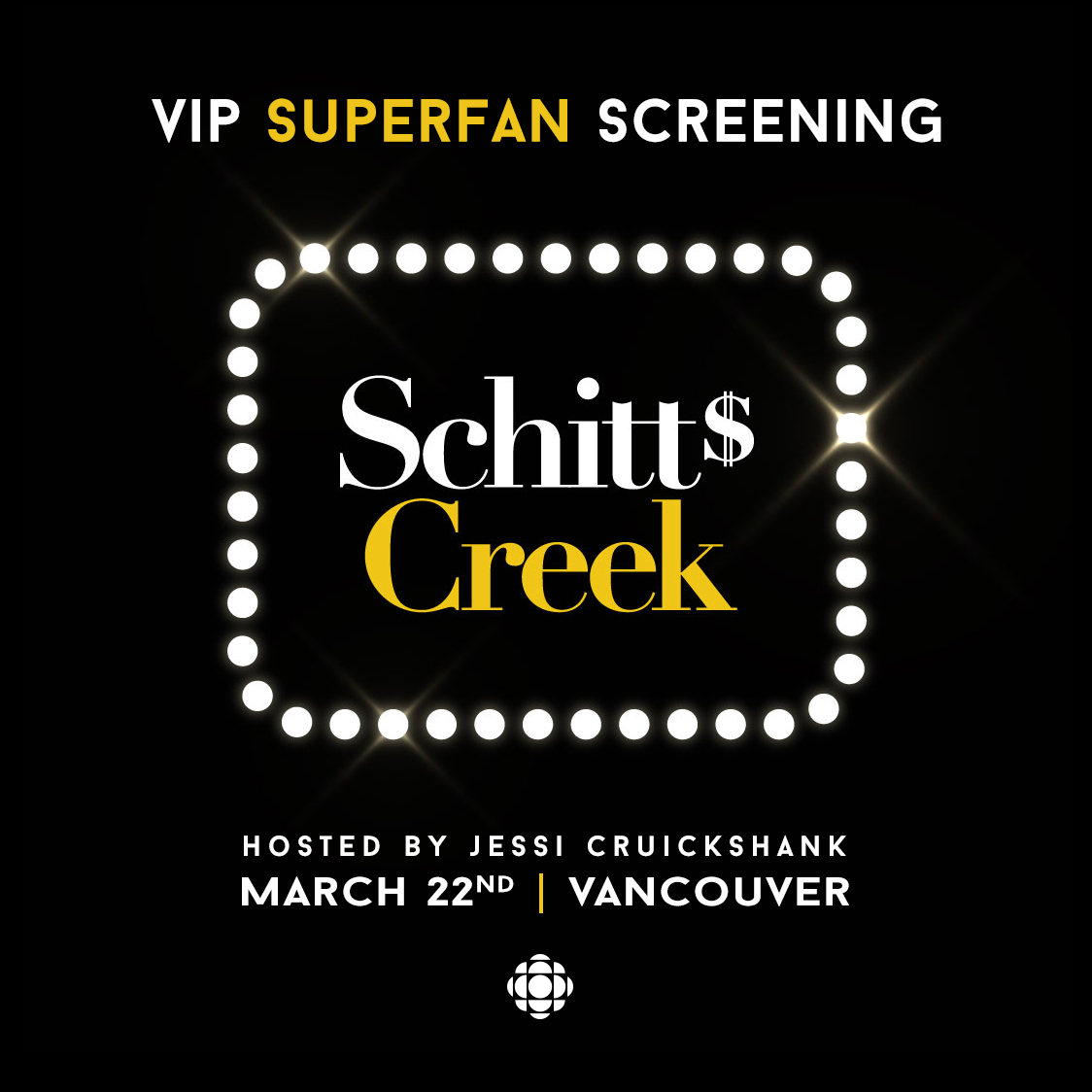 Organizer of VIP Schitt's Creek Superfan Screening Experience
About CBC/Radio-Canada
CBC/Radio-Canada is Canada's national public broadcaster and one of its largest cultural institutions. We are Canada's trusted source of news, information and Canadian entertainment. Deeply rooted in communities all across the country, CBC/Radio-Canada offers diverse content in English, French and eight Indigenous languages. We also provide international news and information from a uniquely Canadian perspective. In 2017, CBC/Radio-Canada will be at the heart of the celebrations and conversations with special 2017-themed multiplatform programming and events across Canada.