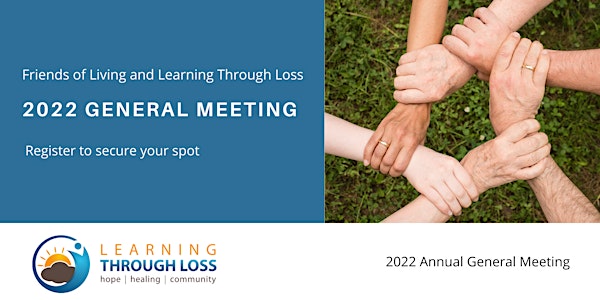 Virtual AGM & Free Supporting Youth Through Loss Workshop
Register Today! Learning Through Loss AGM & Free Supporting Youth Through Loss Community Education Workshop
About this event
Friends of Living and Learning Through Loss have been designing and delivering grief and loss education and support programs to youth for over 25 years. We give workshops to youth in schools, offer programs for youth needing more intensive support, and train youth-serving community members, family and friends. If you love, you will grieve. We support all youth through grief and loss while demystifying a common human affliction.
Come learn about the important work we've been doing during the COVID 19 pandemic, and how we're working to do more in 2022. This is an ideal opportunity to learn about our programs and how you can more effectively help a youth cope with loss and grief in healthy ways. Click here to learn more.
RSVP's are required.
If you have questions, please email info@learningthroughloss.org
James Amarelo - Chair, Board of Directors