Building Decentralized Trust: Multidisciplinary Perspective on the Design of Blockchains and Distributed Ledgers
About this event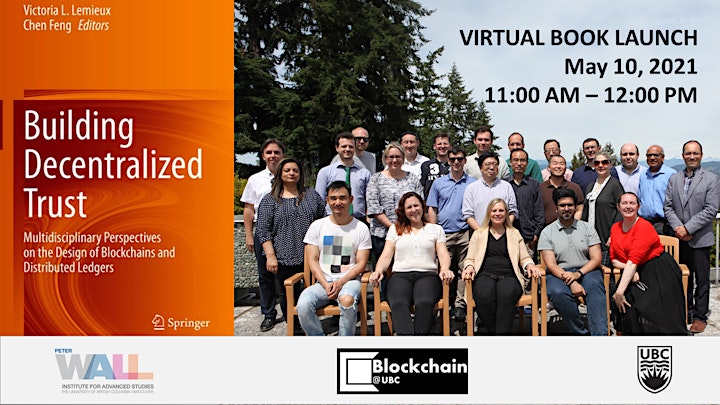 This volume brings together a multidisciplinary group of scholars from diverse fields including computer science, engineering, archival science, law, business, psychology, economics, medicine and more to discuss the trade-offs between different "layers" in designing the use of blockchain/Distributed Ledger Technology (DLT) for social trust, trust in data and records, and trust in systems.
Blockchain technology has emerged as a solution to the problem of trust in data and records, as well as trust in social, political and economic institutions, due to its profound potential as a digital trust infrastructure. Blockchain is a DLT in which confirmed and validated sets of transactions are stored in blocks that are chained together to make tampering more difficult and render records immutable.
This book is dedicated to exploring and disseminating the latest findings on the relationships between socio-political and economic data, record-keeping, and technical aspects of blockchain.