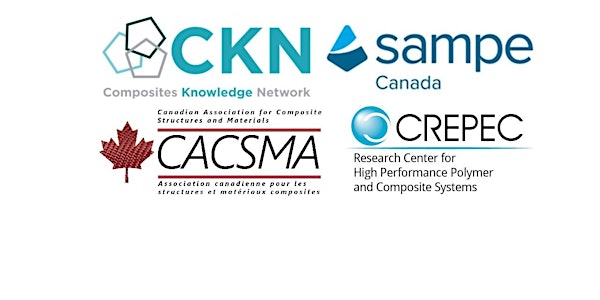 Virtual Coffee Break D&I Series
You are invited to join us for our next Diversity & Inclusion Coffee Break, featuring Janic Lauzon, Executive Director, CDCQ.
About this event
Hosted by SAMPE Canada, CKN, CACMSA and CREPEC
We are organizing a series of virtual coffee breaks to discuss a variety of subjects related to Diversity and Inclusion (D&I). Topics will include the importance of D&I, mentorship, allyship, how to make your workplace more inclusive, unconscious bias, etc. There will be a presentation followed by a moderated discussion. These events are free and will serve as a platform for networking. They will also provide you with an opportunity to connect with colleagues across Canada in an informal setting. Everyone is welcome to join.
Our next session features Janic Lauzon, Executive Director, Composites Development Centre of Quebec: "ROCKING THE BOAT WITHOUT MAKING TOO MANY WAVES! The path of a tempered radical…"
Biography:
Trained as a chemist, Janic Lauzon obtained her master's degree in industrial hygiene from McGill University in 1991. With over 20 years of experience, she has held various management positions in Canada and the United States in the fields of environment, health and safety in the chemical and pharmaceutical industries and in the composites field. She joined the team of experts at the Composites Development Center of Quebec (CDCQ), an applied research center affiliated with the Cégep de Saint-Jérôme, in 2011 as Executive Director.