An engaging virtual connection event for Edmonton's Women in Technology to discuss how mentorship can transform their career.
About this Event
This event is open to all who wish to attend with a focus on how women in technology can transform their career, as both a mentor and a protégé.
The event will have time for meeting other like-minded and local Edmonton women in tech and feature a panel-style discussion with four successful women in technology who have grown their careers in Alberta.
Event Agenda:
5:00 - 5:15 Welcome
5:15 - 6:00 Panelist Discussion: Transform Your Career Through Mentorship
6:00 - 6:30 Connection/Networking
Event URL and log in instructions to follow.
PANELIST PROFILES
Dr. Melanie Peacock, PhD, MBA, CPHR, SHRM-SCP
Associate Professor, Mount Royal University
Owner, Double M Training & Consulting
Dr. Melanie Peacock has over 30 years of experience as a Human Resource Management professional and is an Associate Professor with the Bissett School of Business at Mount Royal University and past-president of the University's Faculty Association. As well, Melanie runs her own boutique firm, Double M Training & Consulting which provides her opportunities to contribute to the strategic HR success of clients from a variety of industries.
Grounded in the value and importance of giving back to the community, Melanie currently serves on the Alumni Board of Western University and is a past board member of CPHR Alberta (formerly the Human Resources Institute of Alberta). Melanie was presented with HRD's 2020 Lifetime Achievement Award in the HR Industry at the Canadian HR Awards. As well she was named to HRD magazine's 2020 list of the top 100 HR global professionals and was acknowledged in HRD magazine's 2017 Hotlist as one of the top 30, most influential HR practitioners in Canada. In 2016 she received the Western Alumni Award of Merit, Professional Achievement and in 2014 was recognized with CPHR Alberta's Distinguished Career Award and the Mount Royal Faculty Association's inaugural Teaching Excellence Award.
Melanie obtained her Bachelor of Commerce degree (with distinction) at the University of Alberta, her MBA from Western University and her PhD from the University of Calgary.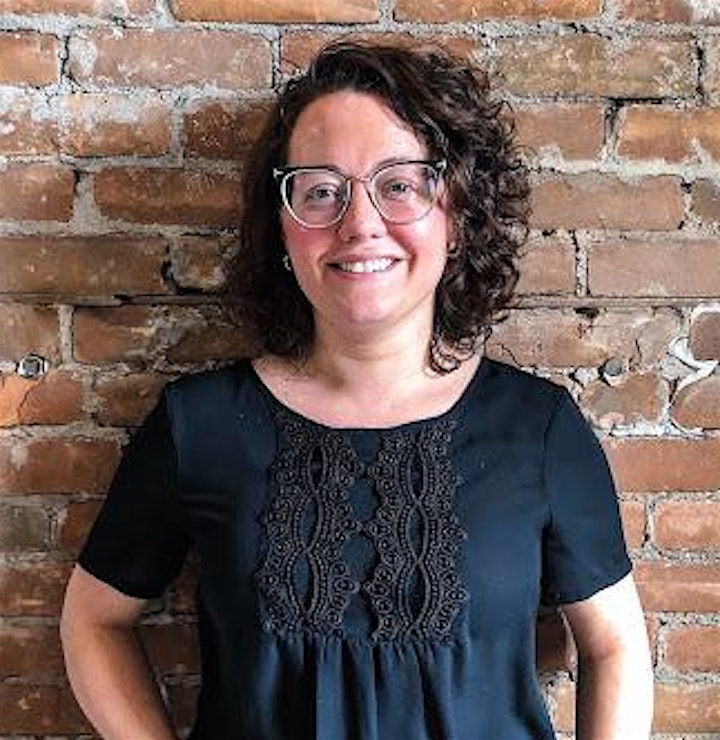 Kate Moore Hermes
Communication Product Manager, Jobber
Kate started her career as a book designer in Halifax, after graduating from art school there. It only took five years, and a move to Vancouver, to realize that tech was the place to be. She started to teach herself front-end code in the evenings and quickly realized that she needed to go back to school. Kate completed a short program at the British Columbia Institute of Technology (BCIT) and started her own business as a WordPress developer, upon graduation. During that time, she taught design and WordPress development at BCIT and Emily Carr University. While continuing to teach, she moved on from the entrepreneurial life with a job at Clearly (a.k.a Clearly Contacts), eventually becoming their Manager, Web Operations. It was at Clearly, because of a great mentor, that Kate got interested in Product Management and decided to strive towards that career. Kate has been working at Jobber in Edmonton as a Product Manager, since 2018.
When Kate isn't working or parenting her three-year-old daughter, she loves hanging out with her husband, knitting, reading and drawing. She looks forward to seeing more of her friends in-person and getting back to swimming, once there is a vaccine for COVID-19.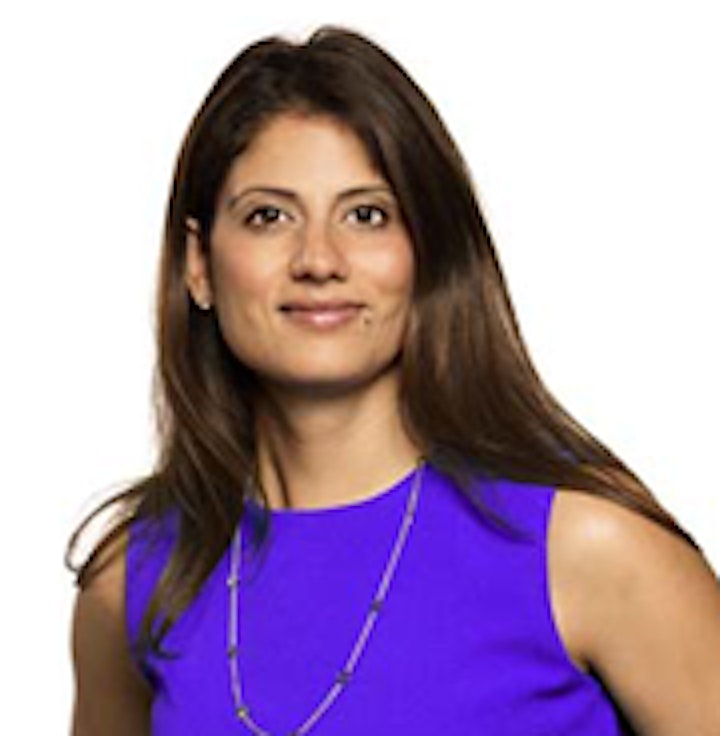 Zainul Mawji
President, Home Solutions, TELUS
Zainul Mawji is a fearless and determined leader, who leverages her tenacity, passion and keen understanding of the industry to lead winning teams at TELUS. In her current role as President, Home Solutions, she spearheads the design and delivery of consumer products for residential, security, automation and health lines of business. Her experience and expertise in scaling new technology is foundational to how she champions her team to drive innovative experiences and solutions, focused on improving the lives of Canadians. Raised by entrepreneurs with strong community values, operationalizing innovative ideas and motivating her team to break new ground is part of Zainul's DNA. Her ability to detect market trends has directly resulted in exponential growth in TELUS' ability to deliver more – and better – products and services in the home solutions space.
Over almost two decades at TELUS, she has held key positions in corporate development, marketing, IT, capital management, strategy and technology operations. In each of these roles, Zainul has been passionate about deploying new technology to achieve economic diversity and improved social outcomes.
Outside of her day to day, Zainul calls the south side of Edmonton home and keeps busy with her husband, Ashif, and their two sons. The Mawji clan shares a strong desire to give back in the community and enjoys participating in TELUS Days of Giving as a family. Zainul also holds multiple community leadership roles, including Vice-chair of the TELUS Edmonton Community Board and national member for the Aga Khan Foundation for Canada.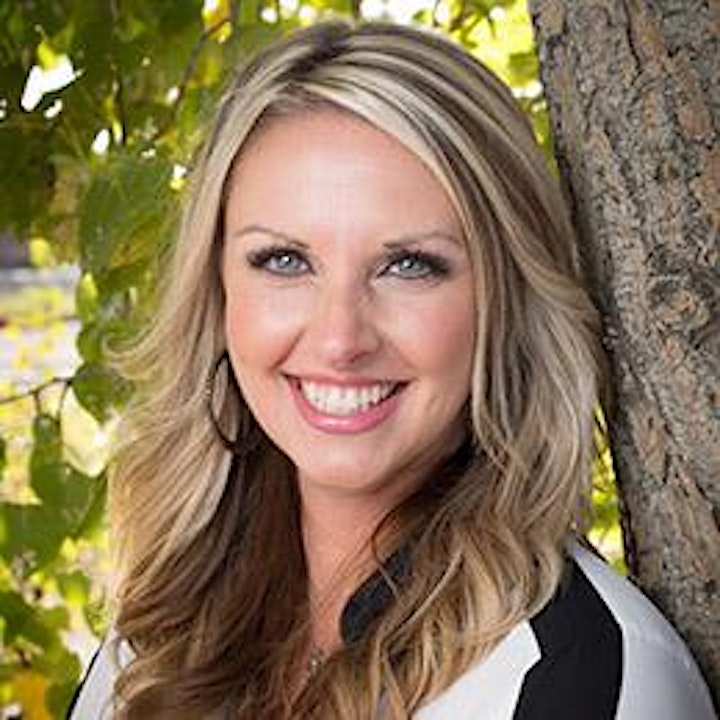 Brandi Bartlett
CXO, Quercus Solutions Inc.
With 15 plus years of experience in various levels of Leadership roles in the Human Resources field, Brandi has a strong passion for people. She thrives on shaping a culture of dynamism; helping people & teams to reach their full potential. She strongly believes in the value of Connection and making this a focus in any organization is key to it's success. In her current role as CXO, simply put, she helps create a culture that's hard for people to walk away from and an experience for clients like no other with the fanatical approach to service delivery.
Over the years, Brandi has served as Mentor both formally and informally within the HR field, been a panelist on various Culture initiatives and also throughout the IT Industry workspace. She has in the past also served as a volunteer for WIT. Brandi was also instrumental in helping bring to life the first ever Edmonton specific IT Career Fair.
For those that know her, her most worn accessory is a smile and sharing a good laugh is key to having a great day when things get tough.