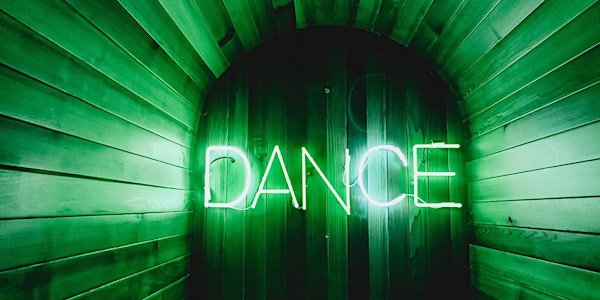 Virtual Dance Journey with Mark Greenspan and CEC
an online movement and music adventure
Refund Policy
Contact the organizer to request a refund.
Eventbrite's fee is nonrefundable.
About this event
The only way to make sense out of change is to plunge into it, move with it, and join the dance. - Alan Watts
Music and dance have the ability to transport us to different places while nurturing inspiration and introspection.
This one hour dance journey is a musical expedition around the world. It starts off slow and gentle and gradually ascends to a high energy peak and brings you back down again refreshed and inspired.
It's an opportunity for you to explore the power of music and dance with others in an open non judgmental space from wherever you have an internet connection.
What others have to say:
"My abs thank you. My knees and even my elbows, not so much LOL .. My soul needed this☺️"
"The joy in here is infectious. Thank you all so much."
"it's hard to put into words"
"Your music helps me more than you can know! Thanks for another wonderful dance journey"
"this is f'ing rad!"
"freakin beautifulllll"
"Nourishing for the whole body!!!"
"LOVE!!"
"WOW! where have you been all my life?"
"What a wonderful, joyful set!"
"What incredible flow!"
About Mark and the CEC
Mark Greenspan has a passion for creating magical spaces that enable people to connect, be inspired and manifest new realities for themselves. He also loves to listen to music from around the world, dance and practice mindfulness. Sometimes he gets the opportunity to do all three.
The Consciousness Explorers Club is a registered not-for-profit with the mission of making meditation and personal growth practices fun and accessible to all.
This dance journey is being offered on a "pay what you're able to" model, by donation to accomodate all income ranges.
A portion of this event's proceeds will be donated to Red Pepper Spectacle Arts, a Kensington Market based organization that co-creates and facilitates multidisciplinary collaborative art engagement cross-culturally and primarily within the Native community, working inter-generationally with social services agencies, community organizations, municipalities, band councils, neighborhoods, and other arts organizations towards greater social justice, accessibility, and equality in cultural production.
Zoom link for the workshop will be provided after registration.