Join us on Nov 20th from 10:00 to 11:30 AM EST for a live event with experts talking about the Lionfish Invasion throughout the world!
About this event
This year we are excited to include an update on the invasion in the Mediterranean as well as our usual update on the Western Atlantic.
Free raffles and quizzes during the panel with great donated prizes including a $500 sterling silver lionfish pendant from Tropical Seas, shirts and stickers from Lionfish Patrol/Lionfish Central, coral planted for you that you can name plus a lionfish bracelet from Castawave, lionfish jewelry from Dr. Aylin Ulman in Turkey, shirt and lionfish pendant from Salty Spines, and a Lionfish University Lionfish Eliminator rash guard from Nautical Paschens.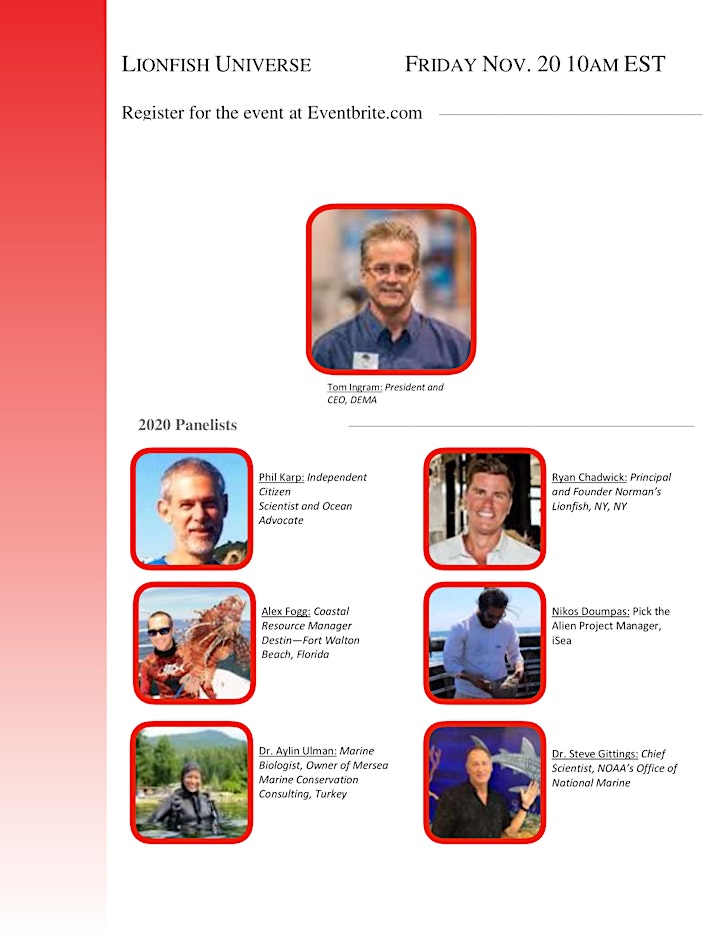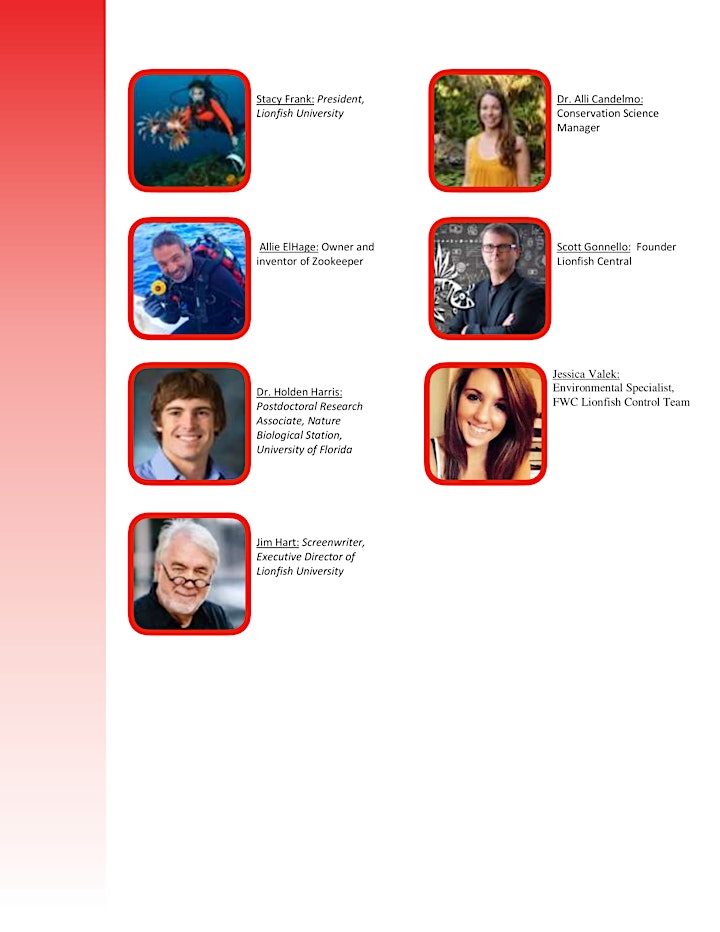 Organizer of Virtual DEMA 2020 Lionfish Update Panel: Lionfish Universe