Virtual Discussion Forum on Digital Transformation in Financial Services

Thursday, 14 February 2019 from 12:00 PM to 1:00 PM (EST)
Event Details
Digital Transformation in Financial Services
ACMP Toronto is pleased to host its second sector-based discussion forum. Participants will hear from Change Practitioners from the Bank of Montreal and MNP sharing real examples of what has worked well in advancing digital transformation in the financial sector as well as what challenges they encountered and how they adapted to overcome them. The discussion promises to have something for everyone, as we bring the change community together to explore our evolving discipline.
---
 Featured Discussion Participants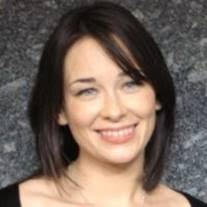 Rachel Kidney, MSc., PhD.
Senior Change Management Consultant, MNP LLP
Rachel is a Management Consultant specializing in organizational change management for technology driven transformations. Rachel has extensive cross industry experience including working with financial services, public sector, and mid-sized market clients. Prior to consulting, Rachel lectured in Organizational Change Management at Dublin City University, Ireland. Her doctorate was awarded a medal for innovation in industry in the field of Human Resource Development and Organizational Behaviour.

Michelle Joliat
Managing Director and Head, Wealth Digitization, Robotics and Process Transformation, BMO
Michelle has over 22 years of experience leading and driving digital, strategic, and operational transformation.  As a management consultant Michelle has driven transformation across global Fortune 500 companies and since 2011 she has led digital transformation in Wealth at both RBC and BMO. She is currently leading our digitization and robotics efforts across Wealth Management.