NOLHA English Conversational Circle Fall Classes
About this event
Our English Conversational Circles are a great way to practice your listening and speaking skills in a supportive and friendly environment, along with great native mentors to help you practice your English.
English Conversation Circle is an informal way of learning English through networking.
For 10 week our NOLHA English Conversation Circle will be on Tuesdays from 7pm to 8 pm , starting September 14th! Registration required.**** Limited seats******
****Registration deadline: Thursday September 09th*****
You will receive details to join the meeting near the date of the event.
For more information, contact nolhacan@gmail.com. Class size is limited to 15 people.
Círculo de conversacion en inglés NOLHA
Nuestros círculos de conversación en inglés son una excelente manera de practicar sus habilidades asi como para escuchar y hablar en un entorno amigable y de apoyo, junto con excelentes mentores que lo ayudarán a practicar su inglés.
English Conversation Circle es una forma informal de aprender inglés a través de relaciones sociales!
Por 10 semanas los martes de 7pm a 8pm, a partir del 14 de septiembre. Se requiere inscripcion! *** cupos limitados****
*****Fecha límite de inscripción: jueves 09 de septiembre*****
Recibirá los detalles de las clase cerca de la fecha de comienzo de la clase
Para mas informacion, comuníquese con nolhacan@gmail.com. El tamaño de la clase está limitado a 15 personas.
#englishconversationclub #practicingEnglish #englishclassesonlinessm #latinosinssm #speakenglishbetter #NOLHAenglishclass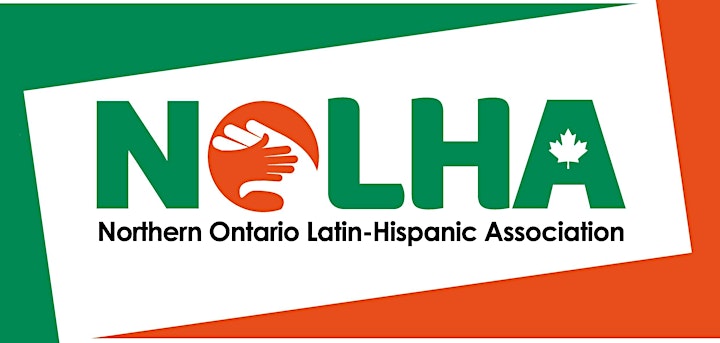 Organizer of Virtual English Conversation Circle
The Northern Ontario Latin-Hispanic Association NOLHA is a non-profit organization dedicated to promote and celebrate Hispanic and Brazilian culture and heritage.
We strive to enhance cultural awareness and enrich our community, sharing ideas, and providing experiences to further the understanding of our Hispanic culture. Our organization also intends to promote racial harmony among the greater community through the exposure of diverse educational, social, cultural, and artistic events.