Virtual Garden Presentation of Jardin botanique de Montréal
Canadensis Presents a virtual visit to the Jardin botanique de Montréal with the garden's Directrice Anne Charpentier.
About this event
Our Virtual Garden Presentation Tours continue with a visit to Jardin botanique de Montréal. Our guest host is the garden's Directrice Anne Charpentier.
Date: Thursday, August 26, 2021 (7-8 pm EDT)
Jardin botanique de Montréal
Guest Presenter: Directrice Anne Charpentier
We love bringing garden people together! With all the limited travel opportunities right now, the Canadian Botanical Garden Society (CBGS) has decided to bring the gardens to you in collaboration with the Canadian Garden Council. We have invited our colleagues at Destination/Botanical Gardens, located along the Canadian Garden Route, to offer virtual garden presentations that you can enjoy from the comfort of your own home. Thank you for joining us!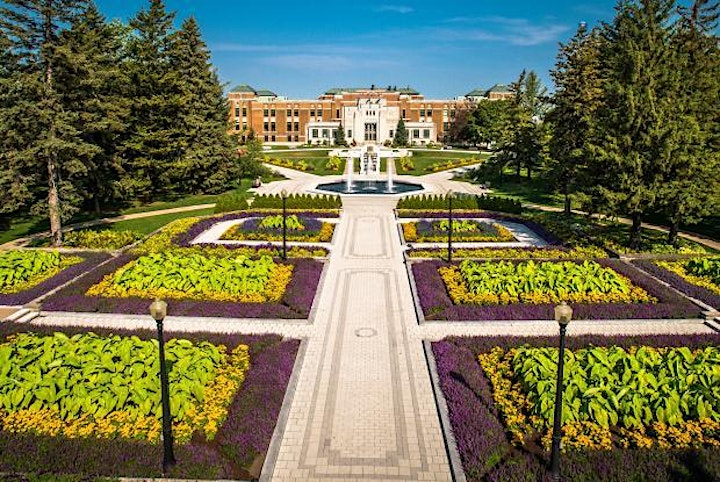 About The Jardin botanique de Montréal: One of the city's jewels, it is recognized as one of the world's greatest botanical gardens. It offers a colourful program of events, exhibitions, and activities all year long.
With its collection of 22,000 plant species and cultivars, 10 exhibition greenhouses, Frédéric Back Tree Pavilion, and more than 20 thematic gardens spread out over 75 hectares, it's also a perfect place to enjoy fresh air and natural beauty.
Located just minutes from downtown Montréal, right near the Biodôme and Olympic Park, the Jardin botanique de Montréal is a veritable living museum of plants from the four corners of the globe.
Presenter: Anne Charpentier - Directrice du Jardin botanique à Espace pour la vie
Anne Charpentier holds two master's degrees from the Université de Montréal, one in Biological Sciences (Botany) and the other in Museology. Having participated in the design of the Biodôme de Montréal, she was there responsible for exhibitions and cultural activities. She then renewed all of the exhibitions at Environment Canada's Biosphere, and then managed the libraries and cultural centers in a Montreal borough. Since 2008, she has directed the Montreal Insectarium and led it towards its metamorphosis. The future museum is currently under construction and will open in 2021. The concept of this project was indeed awarded in 2018 to the consortium of architects, by the Canadian Architect Awards.
Her accomplishments and over thirty years of involvement in museology and scientific culture earned her the 2005 "Outstanding Contribution" award from the Canadian Association of Science Centers. In 2013, she was named graduated and honored personality from the Faculty of Arts and Sciences, Université de Montréal. In 2019, Anne Charpentier was appointed Director of the Jardin botanique de Montréal at Espace pour la vie. She has since undertaken the realization of a Master Plan for the Botanical Garden, in order to propel the institution as a player for the ecological transition, in view of its hundredth anniversary in 2031.
Fleuron montréalais, reconnu comme l'un des plus importants au monde, le Jardin botanique de Montréal offre en toute saison une programmation haute en couleurs: événements, expositions, animations, etc.
Avec sa collection de 22 000 espèces et cultivars, ses dix serres d'exposition, sa Maison de l'arbre Frédéric-Back et plus d'une vingtaine de jardins thématiques répartis sur 75 hectares, c'est aussi le lieu idéal pour faire le plein d'air pur et de beauté.
Situé à quelques minutes du centre-ville de Montréal, tout près du Biodôme et du Parc Olympique, le Jardin botanique de Montréal est un véritable musée vivant qui regroupe des plantes de toutes les régions du globe.
Invitée - Anne Charpentier - Directrice du Jardin botanique à Espace pour la vie
Anne Charpentier détient deux maîtrises de l'Université de Montréal, l'une en Sciences biologiques (botanique) et l'autre en Muséologie. Ayant participé à la conception du Biodôme de Montréal, elle y a été responsable des expositions et des activités culturelles. Elle a ensuite renouvelé l'ensemble des expositions de la Biosphère d'Environnement Canada, puis géré les bibliothèques et les maisons de la culture d'un arrondissement de Montréal. Depuis 2008, elle dirigeait l'Insectarium Montréal et le menait vers sa métamorphose. Le futur musée, dont le concept a été primé, est actuellement en construction. Le concept de ce projet se voyait en effet recevoir le Canadian Architect Awards, décerné au consortium d'architectes, en décembre 2018.
Ses réalisations et plus de trente ans d'implication en muséologie et en culture scientifique, lui valaient en 2005 le prix pour «Contribution exceptionnelle» de l'Association canadienne des centres de sciences. En 2013, elle est nommée diplômée et personnalité d'honneur de la Faculté des Arts et des Sciences, Université de Montréal. En 2019, Anne Charpentier a été nommée directrice du Jardin botanique à Espace pour la vie. Elle y a depuis entrepris la réalisation du Plan directeur du Jardin botanique, afin de propulser l'institution comme actrice de la transition écologique, en vue de son centième anniversaire en 2031.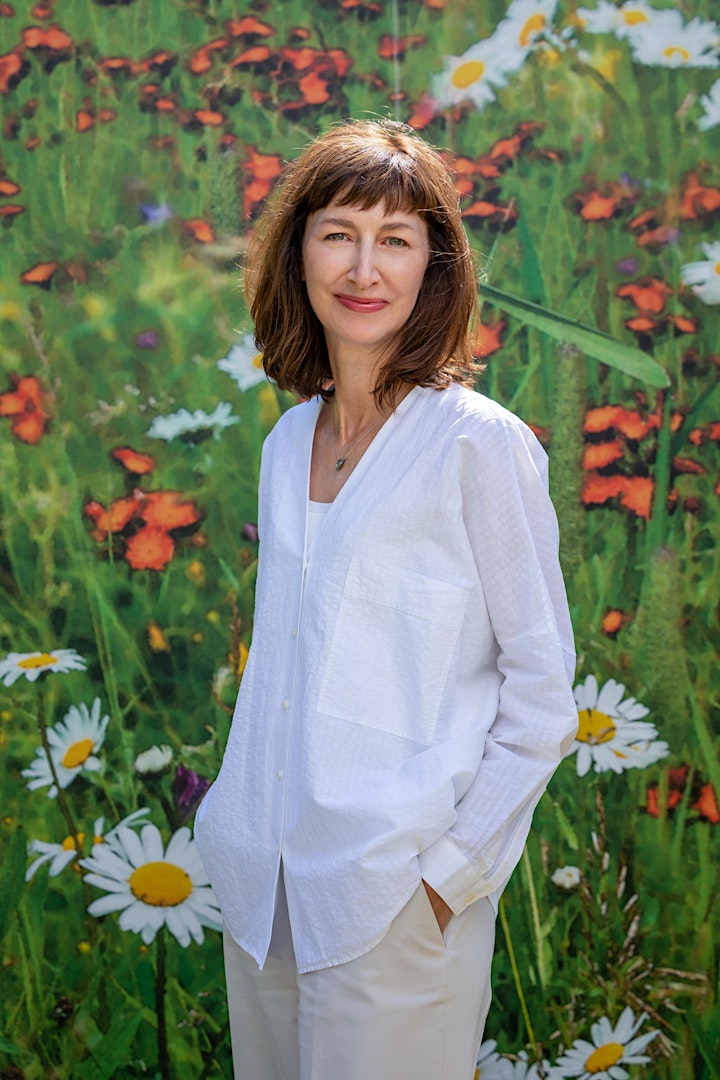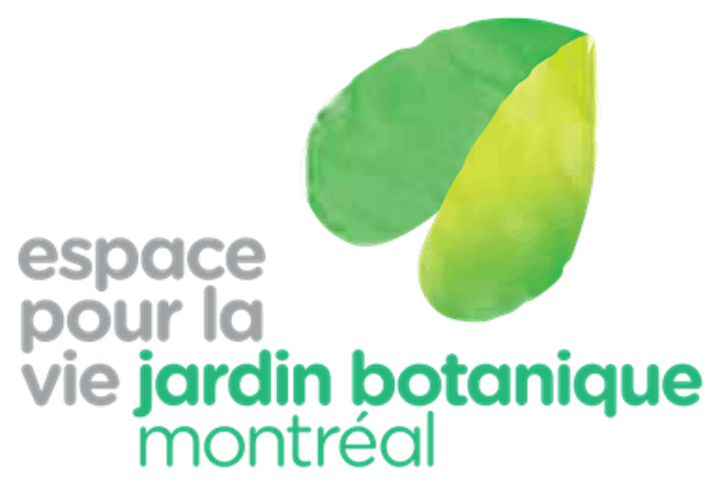 About: Canadian Botanical Garden Destinations - Virtual Garden Presentation Tours
Our monthly Virtual Garden Tours are hosted live on Zoom and are free to attend. Simply register here. You can soak up the beauty of the plants, the colour explosion, and the history of these wonderful gardens as told by the passionate people who are the driving force behind these must-see garden destinations. They will share wonderful photographs of their gardens.
Garden enthusiasts of all levels enjoy and benefit from visiting destination/botanical gardens during any season. They provide inspiration, education, and wonder for those who enjoy visiting gardens or who have their own garden at home.
Upcoming Virtual Garden Presentation Tours
Date: Thursday, August 26, 2021 (7-8 pm EDT)
Jardin botanique de Montréal, QC
Guest Presenter: Anne Charpentier, M.Sc., M.A., Director
Date: Thursday, September 30, 2021 (7-8 pm EDT)
Assiniboine Park Diversity Gardens, Winnipeg, MB
Guest Presenter: Gerald Dieleman, Senior Director, Horticulture
Date: Thursday, October 28, 2021 (7-8 pm EDT)
VanDusen Botanical Garden, Vancouver, BC
Guest Presenter: t.b.a.
More Virtual Garden Tours to be announced!
Become a Member of CBGS or Make A Donation
All of the Virtual Garden Presentation Tours on the Canadian Botanical Garden Destinations series are free to attend. Enjoy!
Please consider supporting the Canadensis Botanical Garden Society by becoming a member or making a donation at the link below: https://jardincanadensisgarden.ca/donations/memberships/
By making a donation, you contribute directly to our mission to build Canadensis: The Garden Of Canada.
CBGS is leading the movement to build CANADENSIS, a Botanical Garden in Ottawa. Our mission is to create a legacy botanical garden for Ottawa, our Capital and Canada, benefiting all Canadians for generations to come.
Canadensis will be a beautiful and diverse botanic garden that provides all visitors with educational, interactive and enjoyable experiences in a unique, sustainable environment. The Garden promotes a deeper understanding of our intimate interdependence with nature and encourages the commitment and passion necessary to pursue environmentally responsible lifestyles.
The Canadensis Site - A Central Location of National Significance
Located along Prince of Wales Drive and adjacent to the Historic Rideau Canal at Hartwells Locks, our National Botanical Garden occupies a 34-acres parcel of land at the southeast corner of the Central Experimental Farm.
With the addition of Canadensis to the existing Canada Agricultural and Food Museum, Fletcher Wildlife Garden, National Arboretum, Central Experimental Farm Ornamental Beds and Commissioners' Park Floral Displays, these varied attractions will provide a unique horticultural hub. This exciting world-class garden destination will benefit the greater community as well as visitors from across Canada and elsewhere.