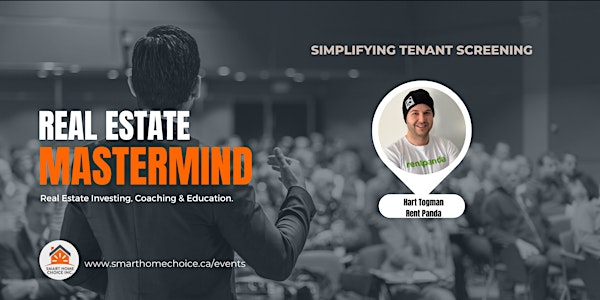 Virtual Mastermind- Simplifying Tenant Screening
Hart Togman from Rent Panda will be discussing how they've simplified tenant screening.
About this event
Hart Togman started Rent Panda with his brother Richard after experiencing the underserved rental industry firsthand. The brothers found that renting was stigmatized, considered the ugly duckling of real estate and it was a wild west for landlords and tenants. Hart set his sights on bringing innovative tools and services to the landlord and tenant communities, with a mission to make renting more comfortable for everyone. Since starting Rent Panda over 4 years ago, Hart has spoken with thousands of landlords, understands what the rental market needs to improve and is working to build a better system for all.