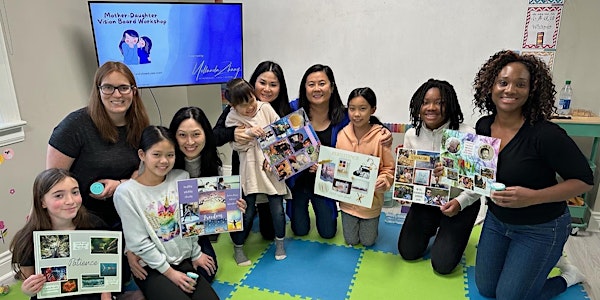 Virtual Mother-Daughter Vision Board Workshop
A unique bonding experience for mothers and daughters where you'll create a plan together for the best year ever!
Refund Policy
Contact the organizer to request a refund.
Eventbrite's fee is nonrefundable.
About this event
A couple of years ago, I woke up and my baby girl wasn't so little anymore.
I had no idea where the time went and I don't know how she went from loving everything I say and do to talking back so fiercely.
It's easy to get sucked into the daily grind of packing lunches, homework, bath time, laundry, dishes, and the list goes on.
Time can easily slip by when we're not intentional. Relationship-building takes time and effort, even if we gave birth to the one involved.
I had to do something different so I created a vision board for the following year which included a goal of having regular Mommy-Daughter Dates.
At the end of that year, we went on at least one date per month and felt closer than ever. It's not that we didn't have anymore issues or the back-talking stopped completely (if only!). I just felt that our foundation was so much stronger to withstand these little and big storms that may come our way.
It was so successful that I decided my daughter needed one too.
So we got together and made a fun activity out of it. It was one of the most amazing bonding experience we've ever had.
As she is getting older with more of her own friends (and friendship troubles) and activities, it's getting harder and harder to find things to do together.
I'm really grateful that we still have this annual tradition for just the two of us.
Here's our Mommy-Daughter Vision Boards for 2023 with "Playful" as our word-of-the-year: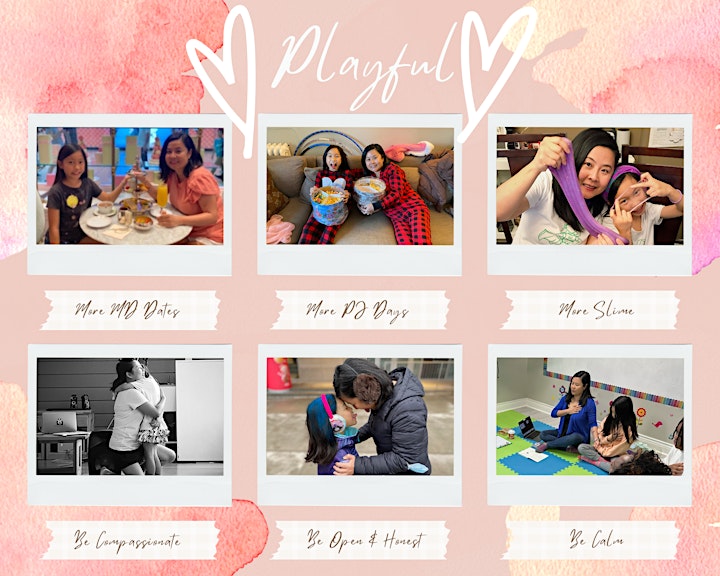 What is a Vision Board Workshop?
I'll guide you and your daughter on how to create a focused intention for 2023 or your "word-of-the-year"
You'll have amazing conversations with your daughter as I ask you questions to get the creative juices flowing
We will build your digital vision board for 2023 using PicCollage/Canva (free app to download beforehand)
There will be a Show & Share Session in 2 weeks on Zoom so you can share your beautiful creations and progress! It will be held on Feb. 19th:10am to 10:30am EST.
Workshop Details:
Date: Saturday, Feb. 4 (and a 30min follow-up session on Feb. 19th at 10am EST)
Time: 2pm to 4pm EST
Location: Zoom
Investment: $20 per person attending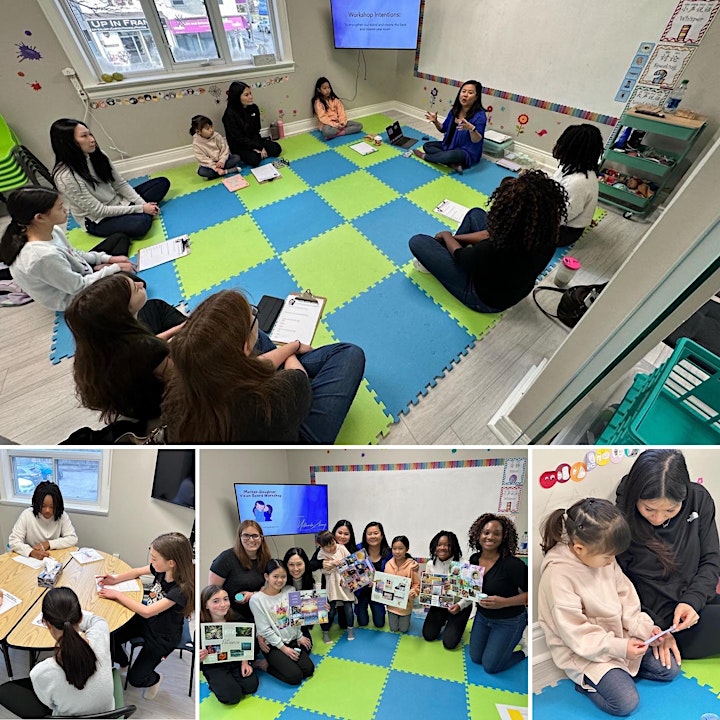 Why attend a Vision Board Workshop?
It will be a reset button for your relationship not only in 2023 but for years ahead
You and your daughter will feel heard and get to have a say in how 2023 goes
You'll get to have cool conversations with your daughter that you normally may not make the time to have
You'll be intentional with what you and your daughter will want to do this year and going forward
You're modelling an important life skill to your daughter and create long lasting impacts
You'll be amazed by the things that will show up for your daughter and your family this year when you plan ahead
"If you don't plan your future, someone else will."
FAQs
1. What ages is this activity appropriate for?
A: Children of all ages could attend. However, girls 6+ would get the most out of the conversations and activities.
2. What materials do I need to prepare?
A: Please download PicCollage/Canva ahead of time (it's a free app). It would be ideal if your photos could be easily found on a device that you could bring for you and your daughter to work together on such as a tablet, a laptop, or a cell phone.
What past participants have said:
"The mother daughter workshop was a lot of fun and a great place to take a pause from our busy lives to reconnect with each other. My daughter and I enjoyed sharing our goals for 2023 and planning activities for the new year. We can't wait to see the vision board we created together."
- Joyce, Mother of 10 year old daughter
"We enjoyed the joint activities that we worked on co-creating our joint vision for the year. We also enjoyed this time that was set aside for us to intentionally bond outside of our daily routine."
- Alicia, Mother of 18 year old daughter
"What a great mother-daughter bonding morning! I would highly recommend this workshop for any mom navigating the wonderful world of raising a daughter. We have so many takeaways and can't wait to get started on our weekly gratitude notebook and visionboard for 2023."
- Jenny, Mother of 6 year old daughter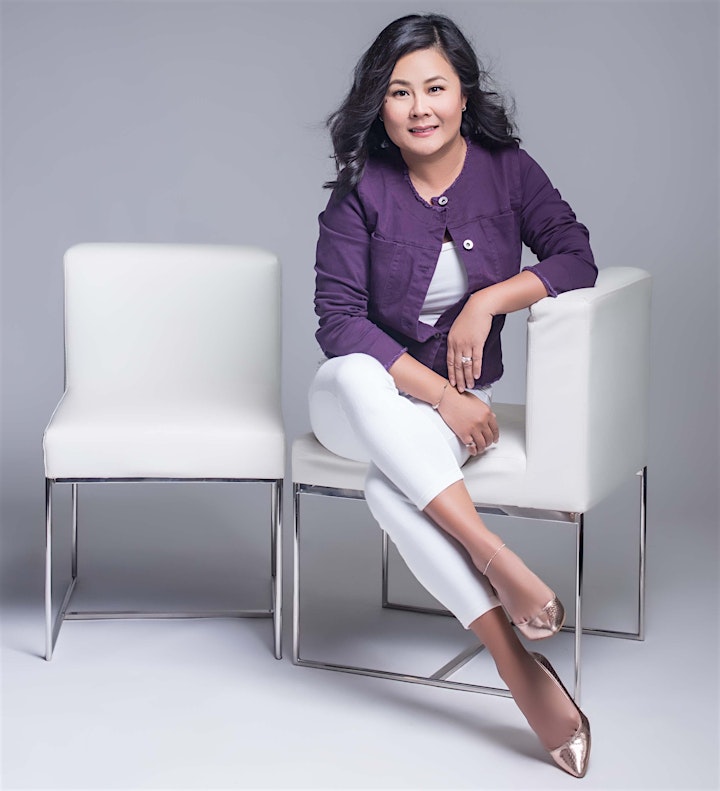 About Yollanda
I'm an Ontario Certified Teacher (OCT) with over 15 years of experience in education. I have personally taught students from ages 1 to 80. I am the founder and director of two children's programs (Panda Mandarin and Girl. Strong.). I am also a business coach for women entrepreneurs and delivery training to corporations and couples on Authentic Communications.
I have been using the vision board practice with my daughter and my family for the last 5 years. It has brought us so much closer and gave us great tools to communicate better.
Follow me on Instagram: @girlstrong_to and @business.doula