The University of Toronto (U of T) and Scarborough Health Network (SHN) presents its second Paediatric Pearls Conference.
About this event
The University of Toronto (U of T) and Scarborough Health Network (SHN) presents its first Virtual Paediatric Pearls Conference. This one-day virtual conference will focus on addressing the needs of the local community primary care office practice by providing a variety of topics in general Paediatrics and Neonatology relevant to their practice. Experts in the field will present information on relevant issues often faced by Paediatricians, emergency and family physicians. Our conference will have 7 speakers, including 1 keynote speaker, as well as the opportunity to interact and ask questions with the presenters.
MEETING INVITATION:
Topic: Virtual Paediatric Pearls Conference 2021
Time: Oct 28, 2021 04:30 PM America/Toronto
Join Zoom Meeting
https://us06web.zoom.us/j/82340471366?pwd=eWtjWTdCZDVMdUZja2hTb2FuQUxIdz09
Meeting ID: 823 4047 1366
Passcode: 454885
 LEARNING OBJECTIVES
Sessions at Paediatric Pearls will cover a broad spectrum of clinical topics in general and subspecialty paediatrics. Upon completion of this educational activity, conference attendees will be better able to:
Advance in paediatric medicine – Hear from industry leaders on a variety of topics surrounding general and subspecialty paediatrics
Network with leading professionals – Virtually connect with a dynamic group of physicians, medical students, residents, and clinical educators from around the world
Earn education credits – The conference will be offering attendance certificates and 3.5 credits for College of Family Physicians of Canada Mainpro+ and Royal College Maintenance of Certification Section.
AGENDA
4:30 - 4:40:  Welcome and introductions: Glyn Boatswain, Chief Nursing and Allied Professionals Executive, Vice President, Pharmacy and Women and Children's Health, SHN and Dr. Muhammad Hamid, Conference Director, General Paediatrician, Neonatologist, SHN
4:40 - 4:55: Dr. Andrea Leung – A bird's-eye view of paediatric ophthalmology: Everyday diagnoses and new treatment
4:55 - 5:05: Interactive Learning: Q&A following presentation
5:05 - 5:20: Dr. Deepali Mankad – Together we can! A developmental approach to classroom behaviour and its initial management
5:20 - 5:30: Interactive Learning: Q&A following presentation
5:30 - 5:45: Dr. Roland Beaulieu – Paediatric COVID-19 vaccine and its effect on the cardiovascular system: A cardiologist's perspective
5:45 - 5:55: Interactive Learning: Q&A following presentation
5:55 - 6:25: Keynote Speaker: Dr. Hamid Merchant – Challenges associated with COVID-19 vaccines in children and adolescents: Strategies to improve vaccine safety and efficacy
6:25 - 6:45: Interactive Learning: Q&A following presentation
6:45 - 6:55: Break
6:55 - 7:10: Dr. Muhammad Hamid – Top paediatric articles impacting practice of 2021
7:10 - 7:20: Interactive Learning: Q&A following presentation
7:20 - 7:35: Dr. Ruben Gagarin – Initial steps of managing anxiety and depression in eating disorders in children
7:35 - 7:45: Interactive Learning: Q&A following presentation
7:45 - 8: Dr. Trisha Tulloch – Canada's overdose crisis: A paediatric update for providers caring for at risk youth
8 - 8:10: Interactive Learning: Q&A following presentation
8:10 - 8:20:Evaluation and Adjournment
Moderated by: Dr. Hubert Wong
Get to know our keynote speaker: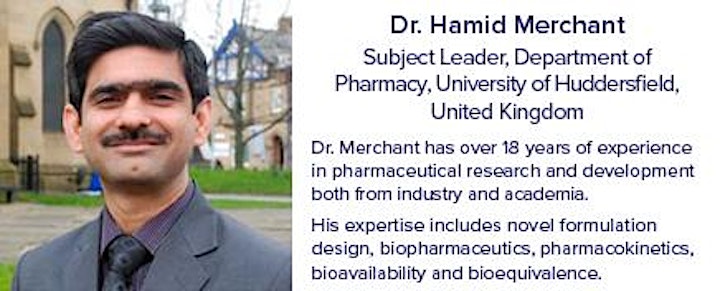 Featuring presentations by: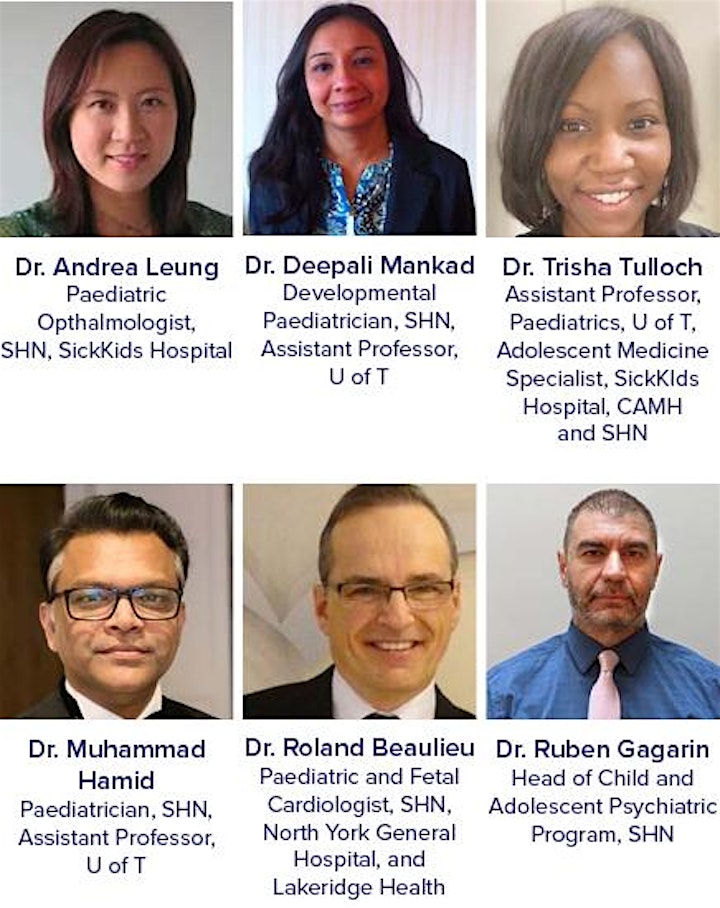 Learn more about our speakers: www.shn.ca/paediatric-pearls-conference/