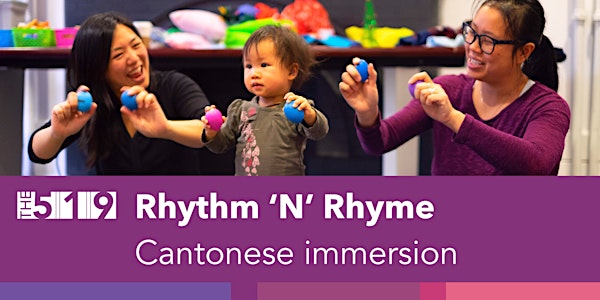 Virtual Rhythm 'N' Rhyme (Cantonese)
Music classes for kids 0-6 years old.
About this event
Rhythm 'n' Rhyme has gone virtual and is being offered as part of The 519 EarlyON virtual programming.
Join us online for 30-minute weekly sessions on Wednesdays where children will have the opportunity to play with percussion instruments such as shakers, sticks, drums, and explore movements with different beats and rhythms and bond over music.
Sessions will be offered in Cantonese (full immersion). If you looking to sign up for the session in Mandarin and English (with English instructions), visit
https://www.eventbrite.ca/e/virtual-rhythm-n-rhyme-mandarin-english-tickets-117802998941
Rhythm 'n' Rhyme is a community-led initiative in collaboration with Eveline Yu, a former participant of The 519 EarlyON Child and Family Centre.
For more information, contact Sharn: SPeters@The519.org.
Notice of Collection:
The personal information on this form is collected under the authority of the City of Toronto Act, S.O. 2006 ss. 8, & 136 (a) & (c). The general information collected will be used to conduct our EarlyON Virtual programming. The personal contact information will be used to confirm event registration if required. The 3rd party app (Eventbrite) may send you independent notifications about registration confirmation and future events which may be unsubscribed from at any time. The 519 will not trade personal information with other organizations. Questions about this collection can be directed to the Privacy Officer at The 519, 519 Church Street, Toronto, ON, M4Y 2C9 by email at privacy@The519.org or by phone at 416-392-6874