Event Information
Refund Policy
Contact the organizer to request a refund.
Eventbrite's fee is nonrefundable.
A Virtual Conscious Cooking Class
About this Event
CONSCIOUS COOKING
Bringing mindfulness to the food you are preparing, who you are preparing for, what ingredients you are using and why is not something we typically do in Western cultures. Yet bringing awareness to the unique details of the cooking experience and a deep, embodied manner of creating a nourishing and healing meal with attention, compassion, gratitude, and love, can be profound.
Conscious cooking is about being totally present in the act of food preparation. While it may sound simple, there are several key elements to conscious meal preparation that help it to be a truly mindful experience.
Join us for a fun-filled evening where we learn all about conscious cooking from Wellness Coach Aimee Greenacre, as we cook a delicious plant-based meal together for an interactive girl's night from each of our kitchens! The way you prepare and cook will forever be changed!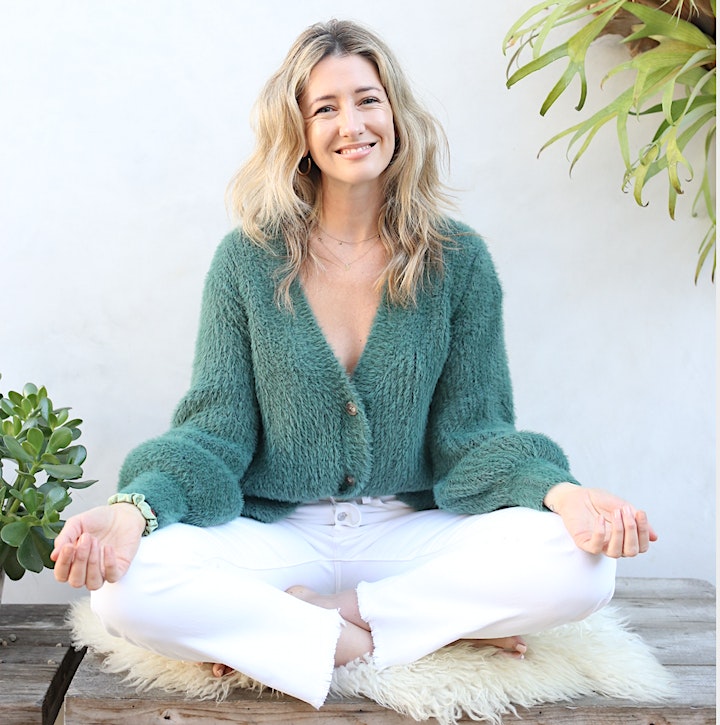 Aimee-Jean Greenacre is an energetic and passionate health food expert. As a certified holistic nutrition coach, wellness chef and conscious lifestyle teacher, Aimee's mission is to bring people together and educating on the importance of eating real food as a way to heal, nourish and connect with your true self - and others. Her vibrant style of teaching has been influenced by her travels all over the world, and uses locally sourced, organic, seasonal ingredients. Her signature style incorporates unique and colourful foods, herbs, and spices that make her food both incredibly tasteful and beautiful.
As a holistic nutrition coach, wellness chef and conscious event curator - Aimee spends her time curating wellness in many ways; hosting workshops, giving talks, writing wellness programs, creating retreats, recipe formulations and designing healthy menus for cafes and restaurants. Along with cooking for private clients, community dinners, and conscious cooking classes. Aimee loves collaborating with wellness brands, writing seasonal recipes, experimenting with health products, and connecting with likeminded companies and communities.
You can connect with her at @greenshaker or www.aimeegreenacre.com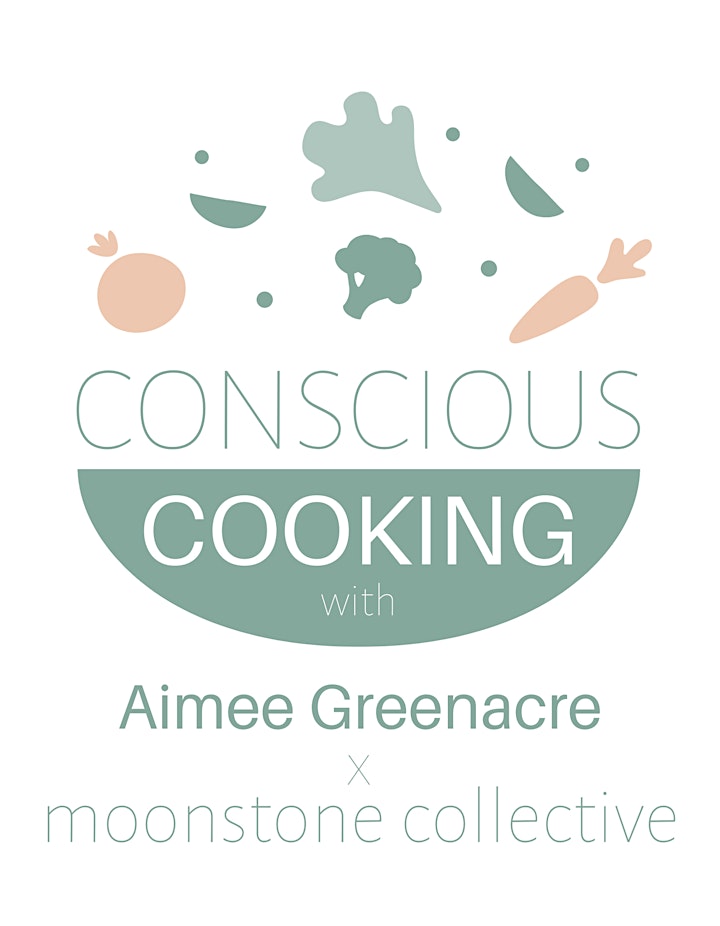 *THIS CLASS WILL BE RECORDED AND THE REPLAY WILL BE AVAILABLE TO ATTENDEES, ALONG WITH THE RECIPE GUIDE*
So gather your ingredients and get ready for a fun-filled evening of cooking  and learning all about how to bring more consciousness to this daily ritual.
This Virtual Ritual will take place on Tuesday, April 6th. The evening will begin at 6:00 pm, so please arrive on time. We will finish off at 7:30 pm, at which point guests can choose to stay on and participate in some brief Q&A while we eat together, or call it a night/eat with your family. 
A Little About Our
V I R T U A L  R I T U A L S
Series
Each event will bring you some of our most inspiring special guests in all areas of wellness from beauty, to nutrition, to spirituality (and everything in between). We are big believers in sharing knowledge and practices that have shifted the ways in which we live, as well as introducing you to the people who have inspired us along the way. After all, we are all in this thing called life together. These mini curated, at-home workshops will feature guests in all areas of wellness, allowing you to participate in the themes and topics that interest you most.  
While the world as we know it has been put on hold, we recognize and share the growing desire for connection and consistent self-care practices, in order to stay well. While we are unable to host in-person retreats for the time being, we thought the next best thing would be to host a series of mini workshops that guests could attend from the comfort of their own homes.
Date and Time
Location
Refund Policy
Contact the organizer to request a refund.
Eventbrite's fee is nonrefundable.