A virtual sourdough workshop covering a variety of recipes that utilize sourdough starter, and helping you to get that perfect loaf.
About this event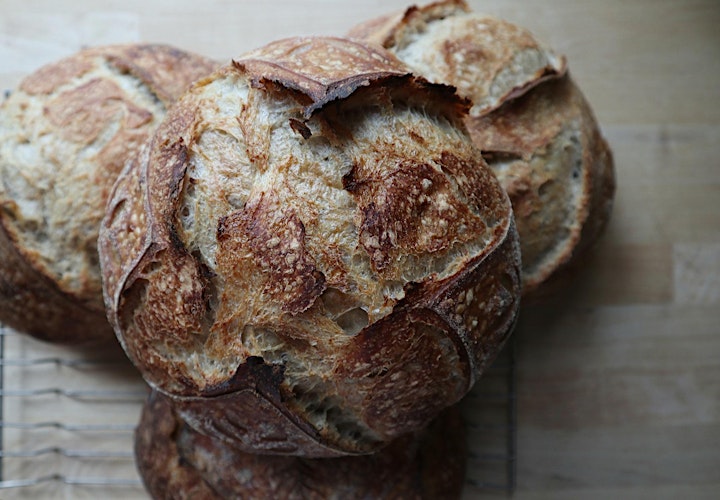 During this virtual sourdough workshop we will cover everything from mixing your dough, to baking it, different grains and their flavour profiles, milling fresh grain, why sourdough is superior to commercially yeasted bread, taking care of your starter and manipulating the flavour profile of your bread, my go-to bread books, and work our way through 2 other recipes that use sourdough starter in them.
This workshop will require you to have a healthy, active sourdough starter. You can either create one from scratch from my day-by-day highlights on Instagram, or you can purchase dehydrated starter from my website that comes with a pamphlet giving you detailed instructions on how to revive it, care for it, and use it in a recipe. If you are interested in a more deluxe kit with all of the tools, you can check out my Sourdough Starter Kit. It comes complete with a banneton, a Lekko linen bread bag + jar cover, dehydrated starter, instructions on how to revive it and keep it healthy, and a razor for scoring your bread before it hits the oven.
The week before the event takes place, you will be emailed a grocery list, a timeline/schedule for getting your starter up to snuff, and our online classroom link. The workshop is meant to be a bake-along, meaning that we will all be working on the same recipes together. However, you are welcome to simply tune in and watch, or only create some of the recipes if that's what you'd prefer. About 3/4 of the way through the workshop, we will have a 20 minute break that will allow you for time to get a quick snack, take a health break without missing any of the important info, and let the workshop marinate in your brain, ready to come up with questions for the final question period.
Here is an approximate timeline for our workshop:
10-10:30 Welcome! Mix Sourdough. Discuss temperatures, timelines, flours, mixing,etc.
10:30 - 11 Demo on scoring + baking some Sourdough. Creating a Sourdough Pie dough.
11-1. Let the Sourdough ferment away. Prepare a seasonal pie with the sourdough pie dough. Create sourdough crackers. Discuss milling fresh grain, learning resources, etc.
1-1:20 Break time.
1:20-2 Shape Sourdough. Roll out crackers. Question Period.
**I will be emailing out a PDF of the recipe booklet, grocery list + equipment list, and timeline for how to go about prepping your sourdough for the workshop the week before our workshop takes place.**
Who is this workshop for?
Anyone who is curious about the world of sourdough or has dabbled in it slightly.
What all exactly are we making?
2 loaves of sourdough, 1 seasonal pie using sourdough starter in the crust, 1 batch of sourdough crackers
Do I have to make the recipes or can I just watch?
You are welcome to simply watch, or only create some of the recipes if that's what you prefer. It it your day, your adventure.
What tools do I need?
Mixing Bowls (3 medium). Spatula x 2 (or 1Spatula + 1Bench Scraper). Cutting Board + Knife. Peeler. Scale. Thermometer. Plastic Wrap. 8" Pie Plate. Rolling Pin. Tools for decorating your pie (forks, spoons, pastry cutter, cookie cutters, etc.) Fridge Space. Medium Sized Bowl + Tea Towel x 2 or Banneton, or Loaf Tins. Apron. Tea Towels.
*For baking the following day, a Dutch oven is preferred but not necessary. An oven, and a baking tray are substitute options and we'll discuss ways of baking successfully in your home kitchen*
I'm thinking ahead and wondering what kind of flours I'll need?
Bread Flour, All-Purpose Flour, and a good Whole Wheat Flour. Freshly milled, stone ground is preferred if you can find it. There are a variety of mills throughout the province that mill high-quality fresh flour.
I'd like to put together a special kit for someone with the workshop, a banneton, a bench scraper, etc. can you help me? Can I pick up instead of having it mailed?
Send me an email and I will help you out! sourdoughloh@gmail.com
I have more questions!
E-mail me sourdoughloh@gmail.com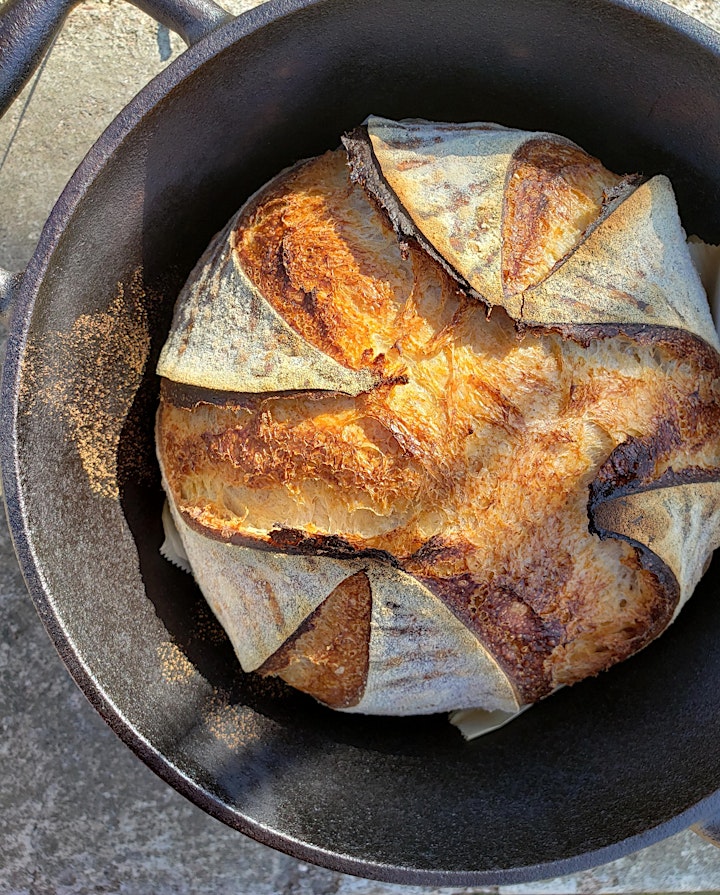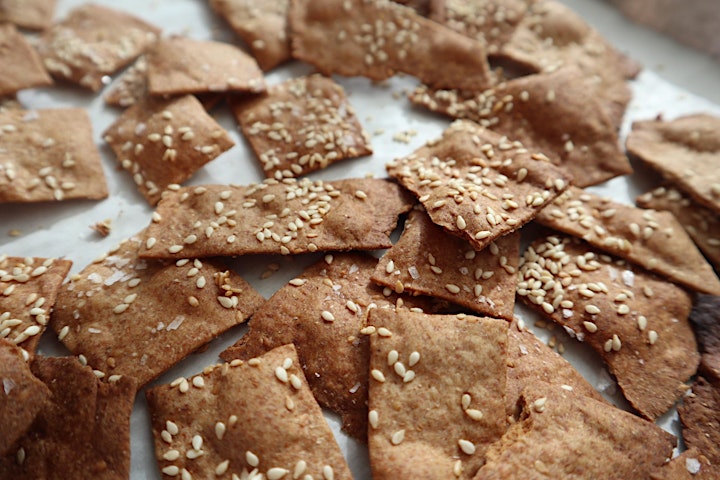 Date and time
Location
Refund policy
Organizer of Virtual Sourdough 101 Workshop (July)