(Déjà 15 RSVPs !!!) Groupe de conversation française - Des FRANCOPHONES aux DÉBUTANTS FORTS - région de York
About this event
Ce groupe de conversation SPONTANEUX accueille des ADULTES (des FRANCOPHONES... aux débutants FORTS) qui cherchent à mettre en pratique leurs COMPETENCES DE CONVERSATION en français.
(NOTE: The ZOOM link will be available to you at the Eventbrite 'ONLINE EVENT PAGE'. A link to the 'ONLINE EVENT PAGE' will be emailed to you. The Zoom link itself will also be emailed to you directly. Please send me a message with any questions at all !)
--------------------------------
WILL BE a short orientation session for FIRST-TIMER/NEWER participants at the start (gives a chance to feel out the level of french.)
ENSUITE, tous les participants (au hasard) se répartiront dans des SALLES DE ZOOM séparées de 4 participants chacune !
WILL periodically mix up the ROOMS of 4 !
COURTE VIDÉO en français à l'entracte de la réunion !!
COURT EXERCICE de langue française à la fin de la réunion !
NOTE - 100 CONVERSATION STARTER QUESTIONS : https://v.ht/eSXvI
-------------------------------
Merci for BALANCED conversations where everyone has an OPENING to speak !
Merci pour le PARTAGE entre ceux qui parlent fort et ceux qui parlent moins fort !
----------------------------
I know that it is hard to participate for the first time... but don't worry... language people are nice people !
Envoyez-moi toutes vos pensées/questions/idées !
Meilleures salutations !
Rob !
Partagez le français
5 VIDEOCONFERENCING FEARS (AND HOW TO OVERCOME THEM) : https://v.ht/rqJI
HOW TO MAKE VIDEO CONFERENCING FROM HOME LESS TERRIBLE : https://v.ht/TiK0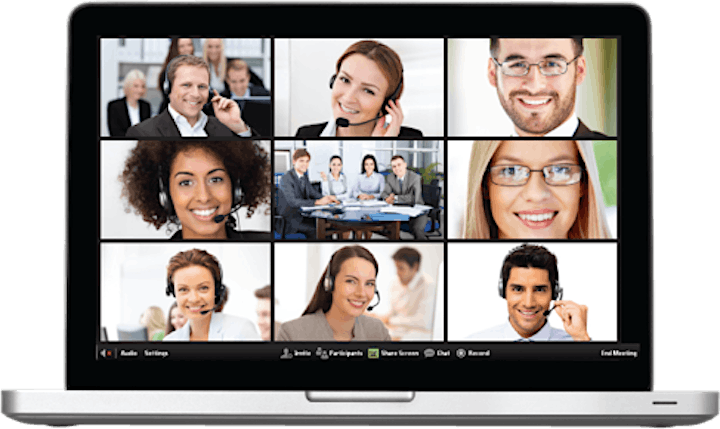 Date and time
Location
Refund policy
Organizer of 'VIRTUAL' SPONTANEOUS French Conversation ('virtually' FREE!) (18+) - GTA
I organize two MeetUp groups in York Region:
(1) PARTAGEZ LE FRANÇAIS : https://www.meetup.com/Partagez-le-francais/
(2) 'OSCAR CINEMA : https://www.meetup.com/Oscar-Cinema/
I organize one MeetUp group in Guadeloupe
(3) PARTAGEZ L'ANGLAIS : https://www.meetup.com/Partagez-langlais-Guadeloupe/
Rob !