Sales Have Ended
Ticket sales have ended
Thank you for registering for Virtual Summer Networking Bash 2020. Your link to #THEBASH will be emailed to you on Monday, August 24. We are planning a highly engaging and interactive experience for you to meet potential clients, partners and collaborators. Updates and News on #THEBASH will be shared via email. Please whitelist: jenniferbeale@rogers.com
Sales Have Ended
Ticket sales have ended
Thank you for registering for Virtual Summer Networking Bash 2020. Your link to #THEBASH will be emailed to you on Monday, August 24. We are planning a highly engaging and interactive experience for you to meet potential clients, partners and collaborators. Updates and News on #THEBASH will be shared via email. Please whitelist: jenniferbeale@rogers.com
A virtual event for ambitious and well-meaning business owners who want to keep their business growing through the summer.
About this event
***ATTEND AS MUCH OF THE DAY AS YOU WANT***
In these uncertain times, some business owners are doing great, while others are not. Businesses that form Strategic Alliances and Referral Partnerships are much more likely to survive. That's why this year's Summer Networking Bash focuses on Referral, Strategic Alliance and Joint Venture Strategies.
Join thousands of small business owners & professionals who attend with the single focus - to do business with each other. 
And you can livestream Summer Networking Bash from our leading edge platform to your home or office.
Get access to live sessions with award-winning keynote speakers
Create a Strategic Alliance Plan for exponential revenue growth in your business
Attend breakouts where you find Referral and Strategic Alliance Partners

What is a Strategic Alliance?
A Strategic Alliance - or Joint Venture - is when people share their resources to achieve individual and shared goals.
By sharing resources you achieve goals faster while reducing your overhead and increasing your profit
While referrals are one strategy, there are dozens more.
And you'll explore them at Summer Networking Bash!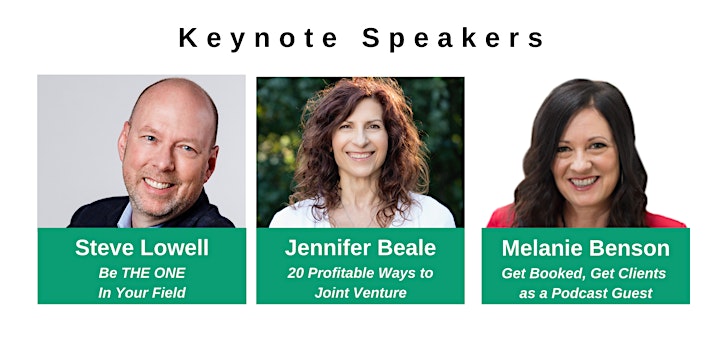 Your Livestream Registration Includes:
Keynotes on 20 Strategic Alliance and Joint Venture Strategies
9 Sessions with Expert Speakers
Access to Interactive Networking Sessions (get Clients, Referral Partners & Joint Venture Partners)
Real time Coaching right at the event
Access to the Event Recording after the event
The best things about this event is everyone attends with the same mindset - to do business.

_______________________________________________
"Since JVing with Jennifer Beale, we've had tens of thousands of dollars in deals, and they just keep pouring in. We will easily 10x our business this year." Joanelle Murray, MobiFly Canada
_______________________________________________

This Business Event is for You if You are…  
Looking for ways to increase revenue
Wanting to meet ambitious business owners looking to build strategic alliances
Wanting to fill your appointment schedule with lots of potential clients and referral partners in August!
You will meet lots of business owners.
You will book appointments at this event.
You will grow your business.
___________________________________________________________________
"I walked into a $4 million dollar deal at Summer Networking Bash." Alma Johns, President, Bench Capital Advisory
___________________________________________________________________
___________________________________________________________________
"Normally you'd expect this sort of event to be a bit of a B2B feeding frenzy - but everyone was chill, helpful and not sales-y in the least . . . The event was miles beyond anything I've been to so far." William Hull, Creative Director, Precision Impact 
___________________________________________________________________
EVENT AGENDA*
9 am: Opening & Intro to Joint Ventures
9:15 am: Breakout Sessions
9:50 am: Breakout Sessions
10:25 am: Energy & Stretch Break
10:35 am: Joint Venture Strategies
10:40 am: NETWORKING SESSION - Find Joint Venture Partners
11:15 am: KEYNOTE SPEAKER: Steve Lowell Be the Unmistakable Leader in Your Field
12:15 pm: Steve Lowell, Discover Your Expert Insights
12:15 pm: Lunch Cooking Class with Karen Porter
1 pm: Ask the Joint Venture Experts
1:50 pm: NETWORKING SESSION - Find Joint Venture Partners
2:20 pm: Let's Make a Deal: Features Real Deals
3 pm: KEYNOTE SPEAKER: Melanie Benson - Podcast Guesting
4 pm: Q& A Session
4:30 pm: NETWORKING SESSION: Selling on the Spot Marketplace
5:30 pm: Event Close
* itinerary subject to slight changes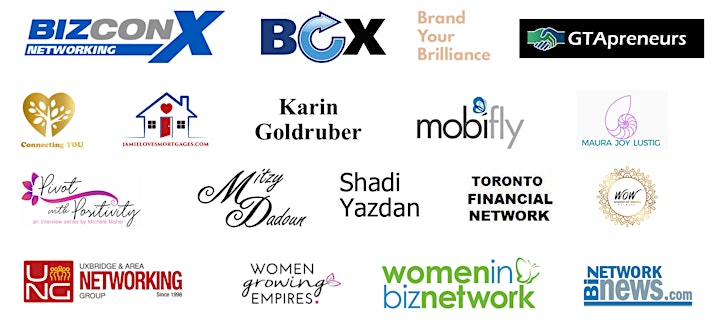 HELP DESK
Registered? Can't Access the Event Page Link emailed with your ticket? Contact the Summer Networking Bash HELP DESK:
Meeting ID: 898 8573 0803 Passcode: 366294
Have your ticket available for registration confirmation.
GET YOUR TICKET NOW
Produced by Jennifer Beale, an award winning event producer and an award winning networker. Since 2004 Jennifer has produced Summer Networking Bash to help business owners and professionals stay connected to expand their   business during the slowest business month of the year - August. #THEBASH is the Summer's largest networking event. Jennifer has been involved in hundreds of Joint Ventures generating tens of millions of dollars.
Date and time
Location
Refund policy