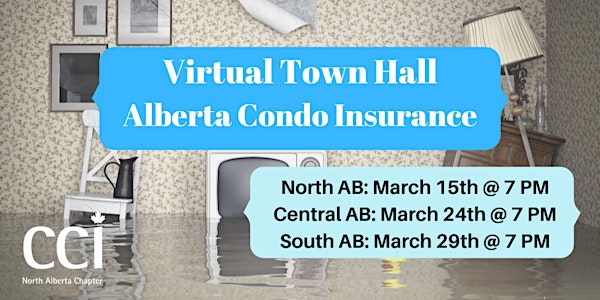 Virtual Town Hall: Alberta Condo Insurance
A conversation with Alberta condo corporations, owners, & managers about what's going on with condo insurance & what we want to do about it.
About this event
There have been some changes in the condominium insurance market in the last year. CCI North & South Alberta, the Condo Owners Forum of Alberta and other Alberta-based condo advocacy organizations are partnering to work on solutions that will help condo corporations control costs.
We want to hear from you.
Join us for a virtual town hall where we will recap the results of our 2020 insurance survey, check back in on what's happened in condo insurance since, and discuss recent market trends and regulatory changes, and how they are impacting condo life.
You can register for any of the town halls scheduled, but conversation topics will focus on a different region of the province on each date.
Please Note: An email with the link to join the event will be sent out 2 days before the event. A second email is sent 2 hours before the event. If you do not recieve the email 2 hours before the event, email us info@ccinorthalberta.com.