Multiple Dates
Virtual Workshop: LESS STRIVING, MORE LIVING. A New Year Workshop for Plan...
Event Information
Location
This is a virtual workshop
www.veronicathai.com
Calgary, AB
Canada
Refund Policy
Refunds up to 30 days before event
Description
January 8th, 2019: 6pm-8pm MST

Less Striving, More Living is a special 2 hour New Year's workshop inspired by the best seller The Desire Map by Danielle LaPorte. This is a brand new, holistic way to set New Year's resolutions — with soul. You'll get clear on the root of your desire and create a map of how you desire to feel in one of the five life areas. From that place of clarity, you'll know where to put your focus. Decisions will be easier to make. You'll know when to say "No, Thank you" and "Hell Yes!" You'll be more optimistic, more open-hearted. Your life will ease up on the striving and fill up with more…ease.
This year, let's turn traditional New Year's goal setting on its head. In the past, you'd come up with to-do lists, resolutions, bucket lists, and strategic plans — all the stuff you want to have, get, accomplish, and experience outside of yourself. This year, let's start at the heart of the matter and make sure your soul makes it onto the agenda.
Instead of asking yourself what you want to accomplish, do, or have this year at the external level, start first with uncovering what you truly desire. The innermost part of you already has the answer, you just need to listen.
The question isn't really about what checkboxes you want to check off, but rather it's how do you want to feel?
At the heart of it all, your aspirations are being driven by an innate desire to feel a certain way. So…
How do you want to feel when you wake up on January 1st?
How do you want to feel when you look at your schedule for the week?
When you walk into work?
When you reflect on your day?
When you cash the check, accept the award, finish your masterpiece, make the sale, or fall in love?
Knowing how you want to feel is one of the most potent forms of clarity you can have.
Choosing to lean into the feelings you most want to feel is one of the most powerful things you can do with your life
Desire feeling good more than you want to check accomplishments off your list.
Desire feeling good more than you want to please other people.
Desire feeling good more than you want to look good.

CREATE YOUR 2019 NEW YEAR'S RESOLUTIONS WITH SOUL.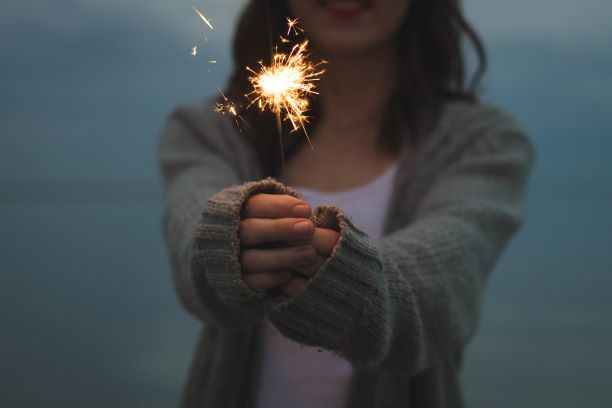 Location
This is a virtual workshop
www.veronicathai.com
Calgary, AB
Canada
Refund Policy
Refunds up to 30 days before event