Description
Hervana Coworking Collective

We believe in the power of sharing knowledge and leveraging a community to uplift us in business and in life.
A coworking space with monthly and hourly memberships, designed with a mission to support women in their businesses.
---
See the picture in the puzzle.
Make a realistic plan to achieve every last one your goals for 2019 and build a visual reminder or talisman of sorts to keep you on track.
January 25th Hervana has invited Tamara Mainardi and Taylor Aller to collaborate on a workshop where you will take your goals and create a plan to achieve them.
You will go through a strategy session with Taylor Aller, uncovering a path to achieve your goals.
Tamara will be your host on this journey and she will guide you through creating a visual representation for this plan.
All in the good company of other bad ass women.
---
Brought to you by Hervana Coworking Collective
Host: Tamara Mainardi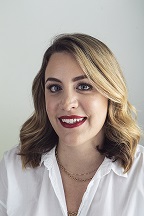 Tamara is a freelance wardrobe consultant. Specializing in fashion styling for the everyday woman. From a young age Tamara had a passion for fashion, from reading magazines to styling herself from her nonna's closet.
Tamara has a keen eye for detail and fresh approach to styling. She has the ability to take trends and transcend them to her own look/style. Allowing this has solidified her presence in an influential industry.
This stylish women will help us create a vision board worthy of hanging on the wall
Goal Strategy Speaker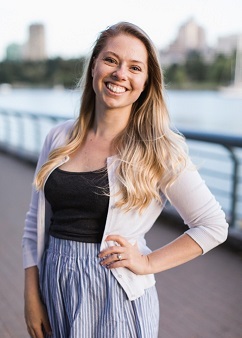 Taylor Aller (Oomen) is a passionate, caring, and driven woman who is expanding her positive impact on the world daily. Madly in love with her dog, she resides happily in the Lower Mainland, BC.
A self described multi-potentialite Taylor has her hands full as with an RMT practice, teaching position at
West Coast College of Massage Therapy

volunteerism as a Facilitator with Free to Be Talks and running events, online courses and workshops with her husband in their business The Relationship Project. Taylor also writes for publications like The Elephant Journal and more, with her work totalling more than 1.5M views world wide.
Who better to help us find a way to achieve all our own goals?!
Organizer of Vision Board: Building a Plan
Hervana is  a platform for women to connect, share knowledge, and grow their businesses and leadership skills. It's a place for women to work on (not in) their business through curated monthly events and workshops, and a focus on creating an environment for women to accelerate their success.  We're driven by a mission to support women entrepreneurs. Through our programs and  shared office space we create an opportunities for members to pool resources, build knowledge and collaborate with like-minded women.
@hervanavancouver
connect@hervanavancouver.com
www.hervanavancouver.com