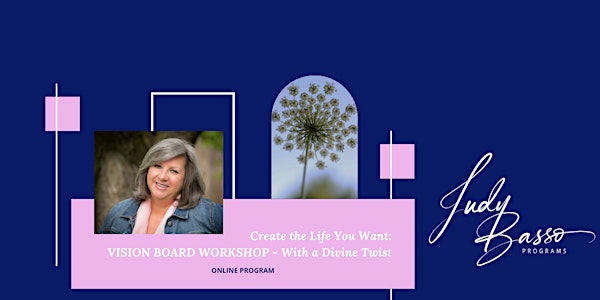 Vision Board Workshop - With a Divine Twist! April 30, 2022
Create the life you want with a powerful vision board – with a Divine Twist! Learn how to magnetize what you really want.
Refund Policy
Contact the organizer to request a refund.
Eventbrite's fee is nonrefundable.
About this event
A vision board is a sacred place that displays what you want in life. When you hang it in a space where you see it daily, your vision board brings your goals and aspirations to life - also acts a reminder to take baby steps of inspired action to achieve your dreams. A vision board is a physical representation of a goal or goals that you're aiming to achieve. However, when you make a Vision Board with a Divine Twist it takes it to another level. Join us to find out how to do that!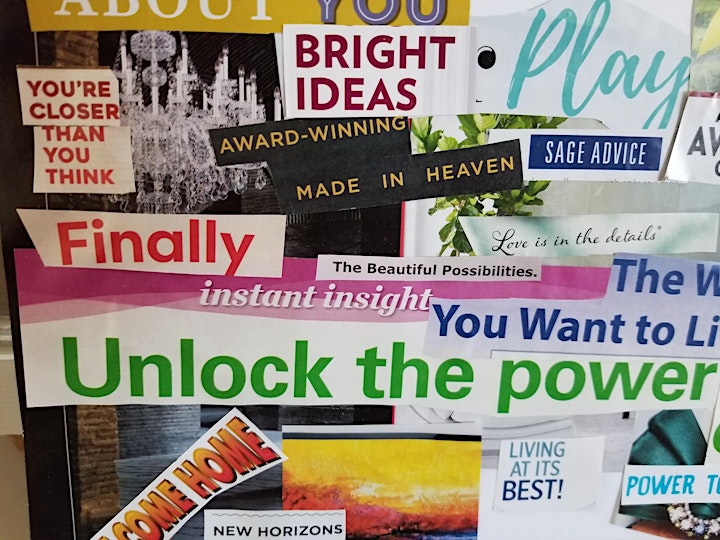 Here is what they have to say about this program...
TESTAMONIALS:
Nov 6, 2021 - "Judy! thank you so much for all of your help with creating my vision board with a divine twist. I am seeing such amazing results after our last workshop together I am mind blown. (6 months ago) I've started keeping a journal of all of the positive results and I am in total shock seeing the items on my board manifest, this has been so wonderful to see first hand.
If you are going to create a vision board, You must work with the best guide in this beautiful discipline -Judy Basso.
I have just finished creating my second vision board with Judy and she has taught me the art of honing in on creating a powerful masterpiece to match the life that I am dreaming of and actually manifesting it.
The experience of working with Judy on my first vision board with a divine twist was life-changing and truly transformative for me. I have been able to see some amazing results already with my first vision board.
I had heard about creating vision boards but had never made one. I am so happy that I chose to work with Judy to guide me on this journey and I highly recommend her workshop and training, which are second to none!
Judy has such a warm and welcoming way of introducing the concepts and techniques needed to create powerful vision boards that have profound results, she has honed an amazing process that dives deep into the core of designing and manifesting a life that is aligned with our inner guidance and self.
Judy has a rare and special talent and shares her gifts so freely and lovingly, teaching us how to tune in and to listen to our personal divine guidance as we are creating a vision board with a divine twist.
If you are looking for excellence, look no further, this will be an amazing time, the time you spend on this activity will be an investment in yourself and you will yield wonderful results. I could not believe how the time flew by during our last workshop together. I really wanted more time!.
I plan on doing it again in the near future and can't see myself without having vision boards again in my life!
I look forward to seeing what amazing results I will see next by working alongside Judy Basso!
Thank you Judy for sharing your fine gifts with me. I had such a great time and can't wait for the next one!"
Warmest Regards
Rosemary Lopez, Professional Organizer
Jacksonville, FL, USA
Nov 15, 2021 - "I highly recommend Judy's workshop on manifesting the life you want using vision boards. This is way more than creating a nice vision bard! Judy guides us through a process to help us hone in what we really want to attract in our lives. This method has helped me so much in my business. I am much more focused on the tasks that bring success and now attract fantastic clients. Having clarity and a way to be visually reminded of my goals has worked wonders. Judy has unique knowledge and created a useful program. Plus Judy is warm, encouraging and fun!"
Dana SR - Seattle, WA, USA
Nov 12, 2021 -"Through sharing with the Vision Board Group, Judy saw my Covid anxiety and the thoughts that were blocking what life could offer me. I got the chance to change my present life trajectory to not only dream big, but find the pat to get there. It was fun and insightful day, time well spent. I moved my fears aside and I have already made some exciting plans. It really works. "
Dianne Almond - Kamloops, BC, Canada
May 10, 2021 - "I'm so grateful for the opportunity to work with Judy Basso on manifesting and vision boarding. Her approach is so unique with a focus on really bringing into your life what you want in a powerful way. After only a month, I am noticing pieces coming together in a way that I haven't seen before with similar work I have done in the past. Her offering is beautiful and heartfelt and her process is amazing and life changing. I highly recommend working with her if you have the chance.
Jen Barnes, MSW, LCSW, E-RYT, TCTSY-F - Minneapolis, Minnesota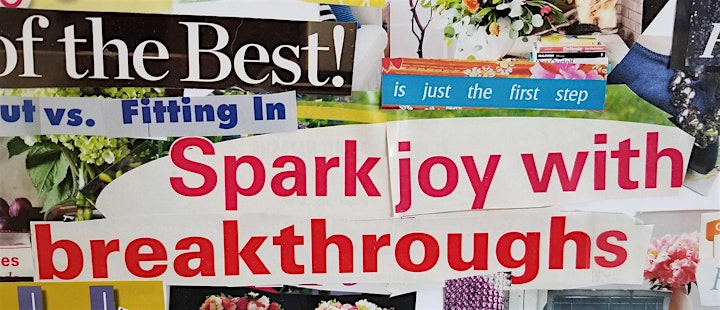 I am SO glad you are intrigued about vision boards with made with a special twist! As your Instructor, I bring over 20 years of experience in using – and tweaking how to make – Vision Boards. They sure have worked for me!
I have had so many things manifest from this process. From big to small – my dream home and big trips, to always having "Rock Star" parking. I have also received feed back from so many people that I have trained on how to make vision boards – with a divine twist – that have said they manifested all, or almost all, the things that they had on their vision board.
This project is way more than just cutting and pasting little pieces of paper into a collage. The act of making a powerful vision board requires a certain mindset, open mindedness and a specific process. During our time together we will be spending time about learning how to be in the receiving mode, for you to have the most optimal results.
It is a full day workshop. We will be meeting for about 5 hours . This time will be packed full of ways for you to learn how to apply the divine twist and for you work on your own special vision board. It is a fun day! People always say that the time flies and they often want more.
Be ready for an exciting day! Plan for an enjoyable, relaxing process. Bring your magazines, scissors, embellishments and glue - because you are going to be working! Doing it by hand is part of this special process. By the end of this workshop, you will have a completed vision board ready to get magnetizing your dreams for you. This is a TRUE workshop. Everyone will be actually making a vision board – all at the same time. That is part of the Divine Twist – tapping into the group energy which hold a very dynamic property. Things flow much better when a group is involved in the same activity at the same time. You feed off of each other's energy. It also adds a fun and exciting element to the project.
Share the excitement of creating a new future, invite a friend or family member to join us! This makes an excellent, unique gift!
So, commit to setting aside the time for you to start creating the best things in your life to come!
See you there!
Judy Basso