Event Information
Refund Policy
Refunds up to 7 days before event
Join us for a fireside chat with the Right Honourable David Johnston to discuss his book Trust: 20 Ways to build a Better Country.
About this Event
You can become more worthy of trust. You can spot and encourage this vital quality in others. You can be an instrumental force in restoring trust in your community and country--making them better for yourself and your fellow citizens, and the world better for all.
In today's landscape, of COVID-19 and systemic inequality, trust in one another to build better communities and a better Canada is needed now more than ever. Join us for a fireside chat with the Right Honourable David Johnston to discuss his book Trust: 20 Ways to build a better Country and discover what part you can play in building trust in your community.
Date: Thursday, January 28, 2021
(Note: this event was rescheduled from October 2020)
Time: 3:00pm - 6:00pm
Location: Degy World – an immersive virtual event platform
Cost: $50
Surprise! Your ticket includes a free digital copy of Trust: Twenty Ways to Build a Better Country. We will send out details on how to access your free download after you register!
What on earth is Degy World?
If you're like us, you are craving those connections you make at community events and those opportunities to network with people outside of your bubble. Degy World is an event experience like no other and we are proud to be the first event in Canada hosted in Degy World!
Degy World is an immersive virtual event platform. The DW team have created a new world where guests are fully engaged, create their own personalized avatar and interact as a community. Voice-to-voice conversations along with a text-based chat offer a unique opportunity to connect within the virtual space.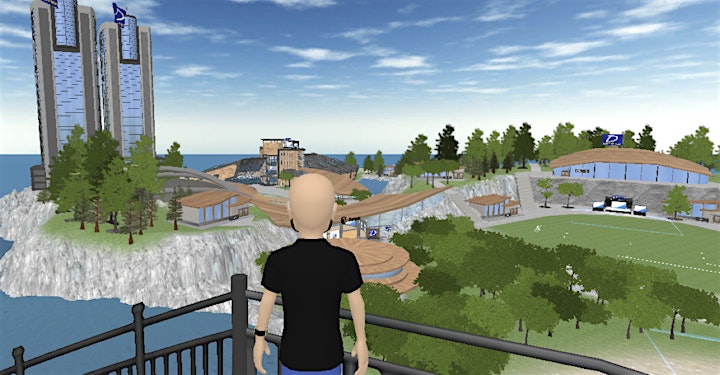 It's important to note that to be able to participate in the Degy World experience, you will need the following:
Laptop or Desktop Computer (PC & Mac compatible – mobile devices currently do not work with this platform!)
Headphones. Wired or Wireless
Microphone
Don't worry, we've got you covered! Additional instructions on how to access the world will be sent out in advance of the event, stay tuned! Plus, once you are inside Degy World, staff will be on-hand to help you learn to navigate and connect with others.
We would like to take this opportunity to thank our sponsor(s) for making this exciting virtual event a possibility!

Date and Time
Location
Refund Policy
Refunds up to 7 days before event