Ushering in the beautiful energy of Purity, Harmony and Possibility
About this Event
The beginning of a New Year brings the beautiful energy of purity, harmony and possibility.
Welcome in the fresh energy and new cycle by setting your intentions in a powerful, sacred and harmonious way that supports manifesting your greatest dreams for 2021.
Give yourself the precious gift of this personal reflection time that will focus on grounding, clearing, planting seeds of intention, and setting in motion the energy that you are calling forward.
*******
Weave your 2021 personal soul path with the Traditional Andean Values of: 
Ayni – Relationship/Reciprocity
Munay – Responsibility/Beauty
Yachay – Sacred Learning
Llanquay – Sacred Work
Saminchay – Reverence
Illawy – Equality/Parity/Partnership
Sumaq Causay – To live in a good way (harmony) with all of existence
*******
Join Starr Muranko and Martine Kleissen for this nurturing online visioning workshop that will include Traditional Andean Teachings and creative process to integrate your mind, body and spirit.
There will be time for personal reflection and group sharing, as well as the opportunity to begin the creation of your 2021 Vision Map guided by the Andean Wisdom Teachings and Cosmology.
This online workshop weaves both online practices and offline breaks and personal process that will leave you feeling grounded, inspired and nourished in a beautiful way.
If you can't be with us live we will follow up with a email that will include an audio recording of the day and any worksheets for you to complete during your process.
Saturday January 16, 2021
1:00pm - 5:00pm
$150.00 +GST
Yachay Wasi membership discounts apply. Please use your coupon code at registration.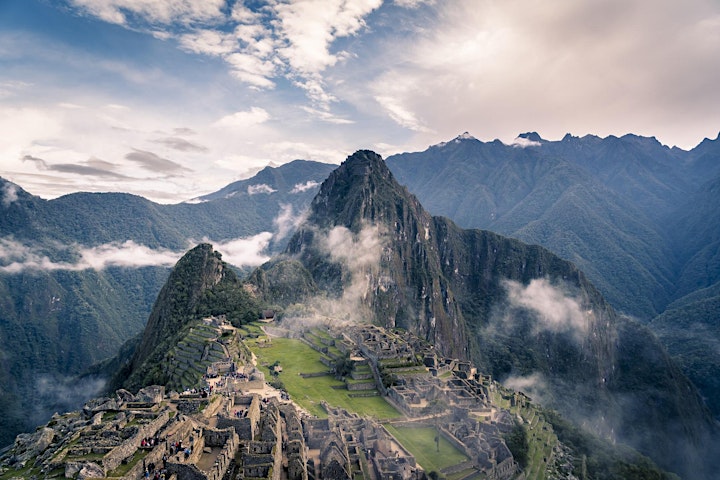 Date and Time
Location
Refund Policy