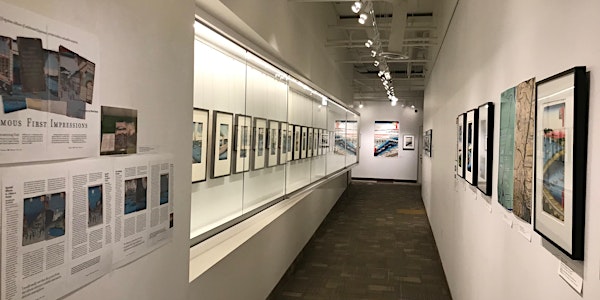 Visit JFT Gallery 2022
Book your visit to the JFT Gallery
When and where
Location
The Japan Foundation, Toronto 2 Bloor Street East, Suite 300 Toronto, ON M4W 1A8 Canada
About this event
The Japan Foundation, Toronto Library and Gallery are now open to the public. The health and safety of our guests and staff members is our primary concern. Please check our reduced hours and modified services below:
*Please note registration is not required to visit the JFT Library.
Library & Gallery Hours:
11:30am to 4:30pm
Mon CLOSED
Tue OPEN
Wed CLOSED
Thu OPEN
Fri CLOSED
Sat OPEN (Select dates only: Sept 10, 24 ; Oct 15, 29 ; Nov 5, 19 ; Dec 3, 17)
Sun CLOSED
Current exhibition details here.
Reservation (Required):
• In order to manage the flow and capacity of visitors, all visitors must make a booking prior to visiting.
• Your entry may be refused if you didn't make a reservation in advance.
• Please refrain from booking and/or visiting if you are showing the following symptoms:
fever
• cough
• difficulty in breathing
• sore throat
• trouble in swallowing
• runny nose
• loss of taste or smell
• not feeling well
For COVID-19 self-assessment, click here.
• Please also stay home and self-isolate yourself
• if you have been in close contact with someone who is sick or has confirmed COVID-19 in the past 14 days
• if you have returned from travel outside Canada in the past 14 days
To prevent the spread of COVID-19:
• Guests are asked to wear a mask or face covering in the building at all times except for specific reasons
• Please keep a safe space (2m) between yourself and other guests
• Please use hand sanitizer provided at the entrance
Safe Visiting:
• Installation of sneeze guard to prevent infection by respiratory droplets
• Staff will be wearing a mask at all times
• Staff will be washing hands and using hand sanitizer frequently
• Staff will be conducting daily health check before the shift. If they have similar symptoms like cold or fever, they are not allowed to come to work
• Intensive cleaning of the facility is done throughout the day as well and before and after we open every day.
• New air filters with improved filtration have been installed in the building.
In order to prevent the spread of the novel coronavirus disease, we may decline entry to those who are non-compliant with the regulations listed above. We deeply appreciate your continued support and understanding.
The Japan Foundation, Toronto