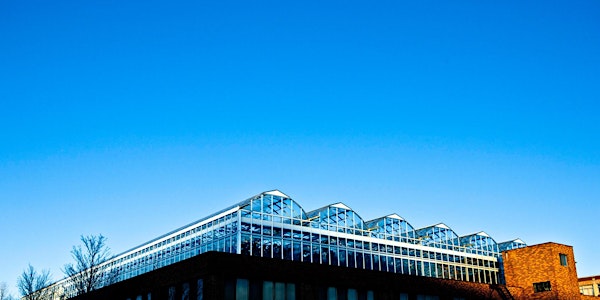 Visite en personne des Fermes Lufa! | In-person visit of Lufa Farms!
Dans les coulisses de la première serre sur toit commercial au monde! // Take a look inside the world's first commercial rooftop greenhouse!
About this event
Joignez-vous à nous en personne pour une visite en petit groupe de notre première serre sur toit à Ahuntsic - la première en son genre jamais construite! Vous pourrez poser toutes vos questions et en apprendre un peu plus sur les raisons qui nous poussent à cultiver sur les toits et sur comment nous sommes en mesure de vous livrer des légumes frais et locaux.
Choisissez une plage horaire dans la langue qui vous convient. Nous vous enverrons tous les détails pour vous joindre à la visite par courriel.
Ce qu'il faut savoir
Réservez votre place ici (c'est gratuit!). Chaque réservation est valide pour une seule personne. Présentez-vous 10 minutes avant l'heure prévue du début de votre visite au 1400, rue Antonio-Barbeau, suite 201 (si vous venez en voiture, vous pouvez vous stationner dans les rues avoisinantes - il y a beaucoup de stationnement dans le coin). Chaque visite dure environ 45 minutes.
Le port du masque et le maintien d'une distance de deux mètres entre chaque personne (à l'exception des membres d'un même foyer) seront obligatoires durant toute la visite. Vous devrez également désinfecter vos mains à l'entrée.
Ce qu'il faut apporter
Votre preuve vaccinale, votre propre masque et preuve d'identité.
Votre téléphone, pour nous permettre de scanner votre billet (inutile d'imprimer quoi que ce soit).
Une bouteille d'eau réutilisable (il y a une fontaine sur place).
Il fait assez chaud dans la serre, alors assurez-vous de vous habiller en conséquence.
Accessibilité
Si vous venez avec des enfants en poussette, sachez que vous devrez gravir neuf marches pour entrer dans l'édifice. Une fois à l'intérieur, les poussettes ne pourront être admises dans la serre pour des raisons d'espace et de sécurité.
L'édifice comme tel compte neuf marches, une information importante si vous êtes en fauteuil roulant. Une fois à l'intérieur, toutefois, la serre est accessible en ascenseur.
Billets
Les visites guidées de la serre ont lieu le mercredi, 15h00 à 19h00 et durent environ une heure. Vous pouvez sélectionner l'heure qui vous convient le mieux lorsque vous choisissez votre billet.
Pour plus d'informations, vous pouvez nous envoyer un courriel à visits@lufa.com.
---
Join us for an in-person visit of our Ahuntsic rooftop greenhouse - the first we built and the first of its kind. You'll get to ask all your questions and learn about what we do, our responsible farming practices, and how we're able to deliver fresh and local veggies.
Select a time slot with your preferred language and we'll email you with all you'll need to know to join the visit.
What to know
Reserve your spot here (it's free!). Each reservation is only valid for one person. Please arrive 10 minutes before the beginning of your visit to 1400 rue Antonio-Barbeau, Suite 201 (and there is plenty of street parking in the surrounding area). Each visit lasts about 45 minutes.
You will be required to wear a mask and maintain a two-metre distance (except between the members of the same household) throughout the visit. You'll also need to disinfect your hands upon entry.
Accessibility
If you come with children in a stroller, know that you'll have to take it up a set of nine steps to get it into the building. Once inside, we cannot allow strollers up in the greenhouse for space and security reasons.
There is no wheelchair access to the building. Once inside, however, there is elevator access to get you up to the greenhouse.
What to bring
Your proof of vaccination, your own mask and proof of identity.
Your phone with your ticket ready to go so we can check you in (no need to print anything!).
A water bottle (water cooler will be available).
The greenhouse gets quite warm in the summer, so be sure to dress accordingly.
Tickets
Guided tours of the greenhouse take place on Wednesdays, between 3:00 pm and 7:00 pm and last about an hour. You can select the time that suits you best when you choose your ticket.
For more information, feel free to email us at visits@lufa.com.
Organizer of Visite en personne des Fermes Lufa! | In-person visit of Lufa Farms!
Les Fermes Lufa ont construit la première serre commerciale sur un toit au monde dans le but de changer la façon dont se nourrissent les villes et pour créer un modèle d'agriculture urbaine commerciale durable.  
---
Lufa Farms built the world's first commercial rooftop greenhouse with the vision of changing the way we feed cities and creating an ecologically and economically sustainable model for urban farming.