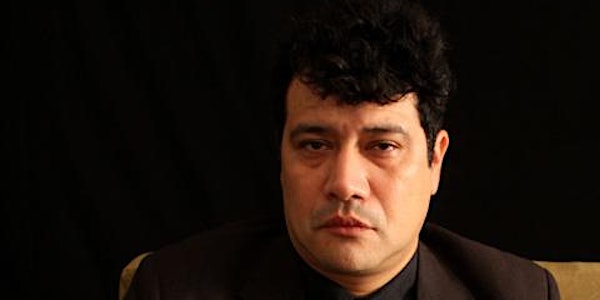 Visiting Artist Talk: Ulysses Castellanos
When and where
Location
AA303 - Arts and Administration Building 1265 Military Trail Toronto, ON M1C 1A4 Canada
Description
Ulysses Castellanos is a multidisciplinary artist and independent curator living and working in Toronto. His work encompasses new media, film, video, music, performance, painting, photography and sculpture-installation, oftentimes combining these elements into elaborate performance art projects.
The central aim of his art practice is to involve the viewer in a playful juxtaposition of High culture and pop culture, science and philosophy by manipulating images, concepts and paradigms. Castellanos culls images from films, television, literature and popular music and transposes these images within a performance art setting, or distills them into installations, drawings, films, etc. wherein these components are hacked, juxtaposed, contrasted and collided against each other, thereby eliciting a shift in perception and understanding.
Lunch will be provided at the event!
Please sign-in upon arrival.
If your attendance will be counted towards a course, please confirm the course code prior to the event.