Description
SSRF Hrvatska vas poziva na besplatno predavanje. Svi su dobrodošli.
Ako biste pitali veći broj ljudi o povezanosti između Duhovnosti i vodstva, vjerojatno bi dobili brojne odgovore. U načelu, Duhovnost je ulaganje truda u duhovni napredak, dok je vodstvo motiviranje drugih da djeluju prema nekoj viziji. Stoga, na prvi pogled izgleda kao da ova dva pojma nisu povezana. Često, je vodstvo shvaćeno na razini planiranja i aktivnosti, a dobiveni rezultati bivaju važniji od ljudi koje se vodi.
Međutim, u SSRF istraživačkom centru i Ashramu postoji drugačiji pristup vođenju drugih. Dublji aspekti vještine vođenja koji uključuju misli i stavove samog vođe, njihovu narav i duhovnu razinu doživljavaju se kao ključne sposobnosti vođenja drugih.
Kroz mnoge primjere iz života, SSRF je otkrio da duhovna zrelost razultira idealnom vještinom vođenja koje je zapravo znatno drugačije od uobičajenog vodstva koje možemo vidjeti danas u svijetu. Pozivamo vas da nam se pridružite na interaktivnom predavanju i naučite o dobrobitima duhovnog vodstva i kako se ono može primijeniti za dobrobit društva u cijelini.


Karte i registracija
Ovo predavanje je besplatno, a zahvalni smo na svakoj donaciji SSRF-u.
Ako imate neka pitanja ili ako nas želite kontaktirati, možete nam pisati na email: ssrf.adriatic@ssrf.org
Kako nas pronaći
Na trećem katu
O predavaču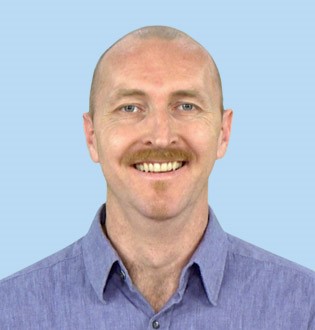 Mr Milutin Pankrac lives in Croatia. Born into a family with a multicultural European background (Croatian, Serbian, Austrian, Czech), from a young age itself, he embraced the beauty of cultural diversity in people. This helped him to be broad-minded and engendered love for others regardless of where they came from. Though his educational background was in civil engineering, after graduation he began his own business of interior decoration that specializes in custom made furniture. Within 15 years his company grew from 1 person to 80 people, along with regional branches. After starting spiritual practice in 2009 under the guidance of SSRF, he has had many life changing spiritual experiences, including some in which his very life was saved. This increased his faith in spiritual practice. From 2011, he became less involved in his business and began to devote an increasing amount of his time to practicing Spirituality and helping others realise the importance of spiritual practice in daily life. His wife and daughter are also practicing Spirituality under the guidance of SSRF. As a family they make every effort to live Spirituality at home and in all their interactions. It is because of such dedicated efforts in practicing Spirituality in the past few years that Mr Milutin has made rapid spiritual growth.
Ovaj događaj organizira:
Spiritual Science Research Foundation