Embodied Voice Intensive with Denise Fuijwara & Gerry Trentham
About this event
Voice/Body/Words/Meaning - a workshop
January 10 - 14, 2022
9:30am - 1:30pm
Canadian Contemporary Dance Theatre, 509 Parliament Street, Studio C
Cost: $250* ($225 for CADA)
Participants will explore a potent field of performance training that integrates the embodiment practices of the dance-theatre form of Butoh with the embodiment practices of Linklater based voice and speech work as a means to increase creative potential, range and precision as performers and performance creators to bring life to text. Open to all levels of experience.
*Should the cost present any sort of hardship and you would still like to attend the workshop please feel free to email marketing@fujiwaradance.com.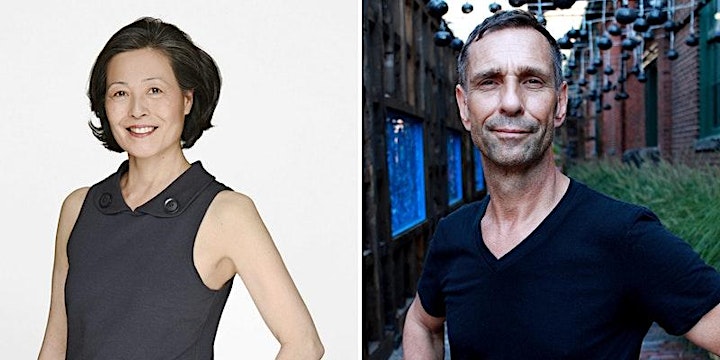 Denise Fujiwara is a recipient of the Toronto Arts Foundation's Muriel Sherrin Award for international achievement in dance. Her work as a dance artist has developed over 40 years of intensive practice, performance and study. Her mentors include Japanese butoh master Natsu Nakajima and John Tarrant Roshi of Pacific Zen Institute. She has created a practice of contemplative Butoh that artfully assists participants to experience embodied movement through the cultivation of curiosity, the imagination, awareness and presence. She has led workshops and master classes across Canada and in Portland, Seattle, Salt Lake City, Cleveland, California, Copenhagen, Krakow, London, Germany, Costa Rica, Colombia, Ecuador and India.
lbs/sq" artisitc director Gerry Trentham's life-long dedication to the art of performance has created 40 of his works for stage and screen, garnered international acclaim including in original roles in works of some of Canada's most renowned choreographers (most recently as cast/voice director in Denise Fujiwara's hit EUNOIA), garnered top ten lists, numerous Toronto Dora awards/nominations, recent film awards, and international directing, choreographic, teaching/mentoring opportunities. His art and teaching focuses on voice/body's range and depth of presence. With 20 years as faculty of the internationally acclaimed National Voice Intensive and six years with Denise Fujiwara in their new frontier of training, Butoh/Voice, he now is a co-founder of the Moving Voice Institute.