A Roundtable on Indigenous Futures in Contemporary Music
About this event
What happens when you put a group of Indigenous musicians together and ask them to talk about their dreams?
Perhaps they will reflect on how their experiences have shaped themselves and their artistic visions. The conversation might include their wish to create safe spaces and make music on their own terms. Most surely, they will express their desire to give back to their communities what was taken through colonialism. The youth dream of seeing themselves represented in the music departments of educational institutions. Seasoned musicians ask to be valued for their knowledge and contributions gained outside academia. All of them ponder the ways in which their music was appropriated, altered, diminished and in rare cases uplifted. Making music accessible and bringing people together is of utmost importance. Their responsibilities as Indigenous musicians are not taken lightly. They are defiant and seek to be heard. Above all, their love for music and performing shines through.
Join moderator Jessica McMann in conversation with panelists Jeremy Allen, Jonathon Adams, Sandrine Masse-Savard, Marion Newman, Russell Wallace and Elder Marina Crane.
Moderator
Jessica McMann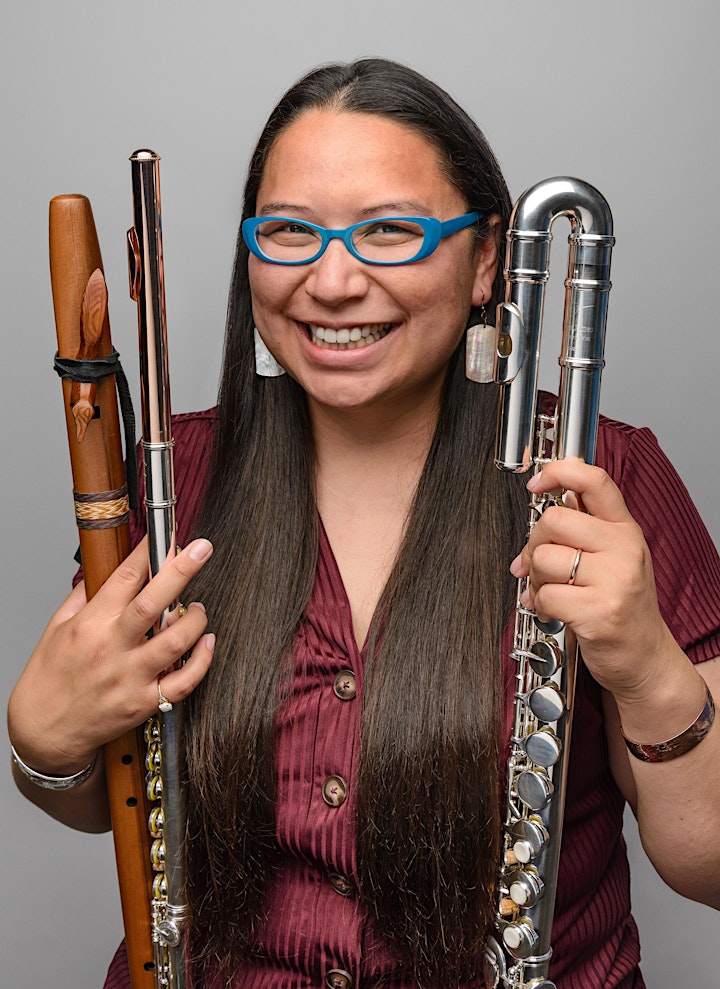 Jessica McMann is a Cree (Cowessess, SK) musician, contemporary dancer and choreographer. She is also a classically trained flutist with a Bachelor of Music from the University of Calgary and an MFA in Contemporary Arts from Simon Fraser University. Her recent compositions and soundscapes explore Indigenous identity and history. She is also co-founder and co-director of Wild Mint Arts, an Indigenous arts company. Currently her personal experience, Two-Spirit identity, Cree and Blackfoot language, history of powwow and hoop dancing, and the strength of Indigenous women guide her current contemporary dance work. She works regularly with Elijah Wells, a Blackfoot animator to bring the stories of Transgender, Two-Spirit and Queer persons alive.
Panelists
Jeremy Allen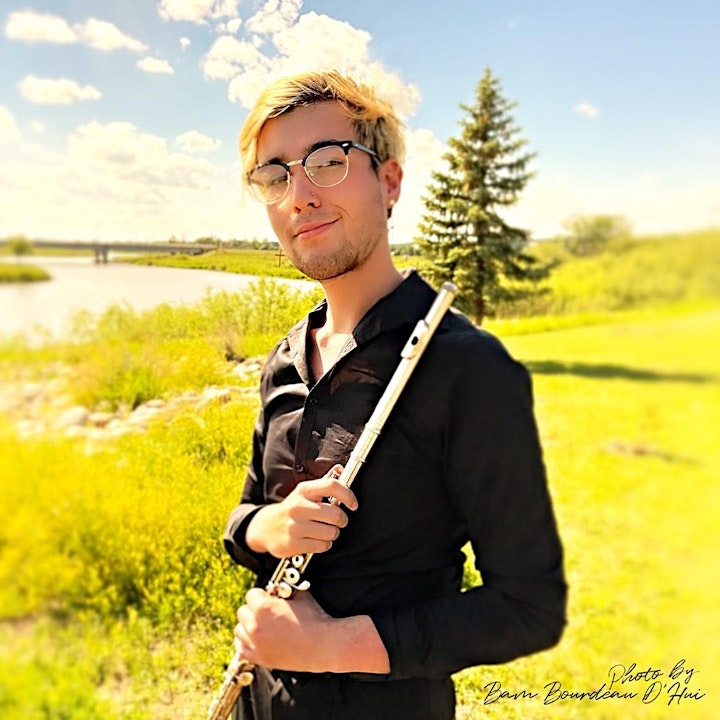 Jeremy Allen is an active flautist, saxophonist and pedagogue in the West-man region of Manitoba. Deeply invested in musical excellence, Jeremy dabbles in all facets of music from composition, to performance, to music education, to musicology, living to become the "total musician." Finding his first home on Mosakahiken Cree Nation, Jeremy is dedicated to honouring his roots as an Inuit artist consistently finding ways to incorporate indigenous traditions into performances of western classical music. Currently enrolled in the Bachelor of Flute Performance at Brandon University under the tutelage of Professor Nancy Hennen, Jeremy has maintained an active performing career in Manitoba but has also appeared in ensembles or as a soloist in Saskatchewan, Alberta, Ontario, North Dakota, and South Dakota, with his high point being a front row performer with the National Youth Band of Canada, 2021. Coming up Jeremy is auditioning for his Masters in Wind Conducting across Canada with the hopes of someday pursuing a doctorate to become a university band director. Jeremy's primary teachers for flute have been Nancy Hennen, Dr. Lisa Bost-Sandberg, and Laurel Ridd, Saxophone; Dr. Matthew Steckler, and Dr. Wendy McCallum, and Conducting; Dr. Wendy McCallum and Dr. Andree Dagenais.
Jonathon Adams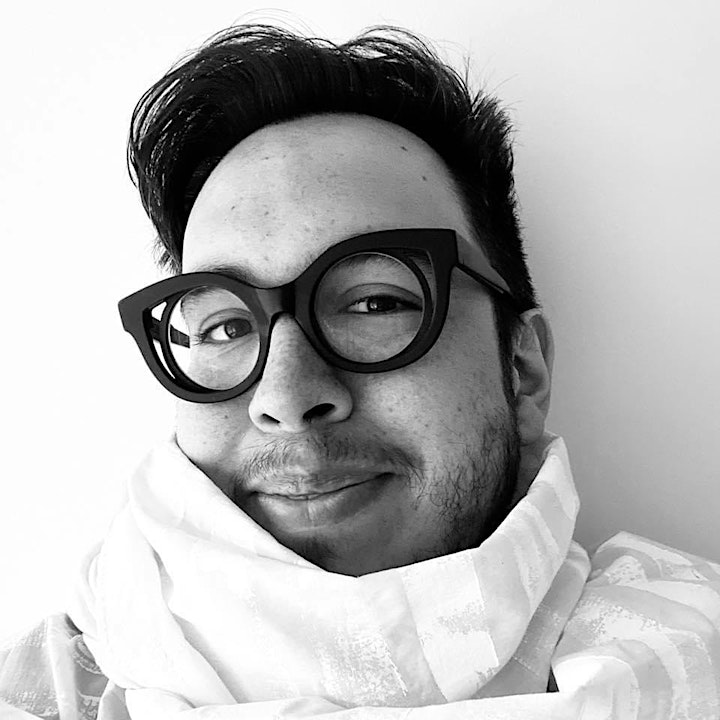 Born in amiskwaciwâskahikan (Edmonton, Canada), Jonathon Adams is a Two-Spirit, nêhiyaw michif (Cree-Métis) baritone and performance artist. In concert, they have appeared as a soloist with Philippe Herreweghe, Sigiswald Kuijken, Hans-Christoph Rademann, Helmut Rilling, Václav Luks, Ensemble BachPlus, Vox Luminis, il Gardellino, and B'Rock Orchestra at Opera-Ballet Flanders. Jonathon is a featured soloist in the film "MESSIAH / COMPLEX" produced by Against the Grain Theatre and the Toronto Symphony Orchestra (2020). In the summer of 2021 Jonathon will be featured as Early Music Vancouver's first ever Artist-in-Residence. During EMV's Bach Festival Jonathon will sing solo Bach cantatas with the Pacific Baroque Orchestra, sacred songs by Henry Purcell and traditional Cree and Métis music, in addition to leading a masterclass and panel discussion on historical indigenous musics. Future solo engagements include a recording and concerts with il Gardellino, concerts with Servir Antico, Les Voix Humaines, Ensemble Caprice, Amplified Opera (Toronto), Agave Baroque, Washington Bach Consort, L'Orchestre Baroque Arion, Studio de Musique Ancienne de Montréal, L'Harmonie des Saisons, Early Music Vancouver, Pacific Baroque Orchestra, and Tafelmusik Baroque Orchestra. Thanks to a long term 'Creating, Knowing and Sharing' grant from the Canada Council for the Arts, Canada will witness the world premiere of Adams' performance piece nipahimiw / the plaint with collaborators Christi Belcourt, Reneltta Arluk, Evan Ducharme, Susie Napper and Catalina Vicens at the Art Gallery of Ontario (September 2021). nipahimiw / the plaint will subsequently be presented at Vancouver's UBC First Nations Longhouse, Montreal's McCord Museum, Quamajuq Inuit Art Museum (Winnipeg) and the National Gallery of Canada in Ottawa.
During 2020 and 2021 Jonathon held a fellowship with the Netherlands Bach Society, they have also been a Britten-Pears Young Artist. They are a core member of Amsterdam Baroque Orchestra & Choir, appearing regularly with this ensemble around the world. Recent career highlights include a solo début at the Bruges Concertgebouw in Purcell's Ode to St. Cecilia, Bach cantatas at Snape Maltings Concert Hall, and concerts with Amsterdam Baroque in China, Japan, and at the Château de Versailles. Jonathon has attended The Royal Academy of Music (London), the Conservatorium van Amsterdam, and The Victoria Conservatory of Music where they studied with Nancy Argenta. They also studied privately with Dame Emma Kirkby, and Edith Wiens. At the Dutch National Opera Academy, Jonathon studied with Rosemary Joshua and Olivier Lallouette. As a student, Jonathon sang the role of Aeneas in Purcell's Dido and Aeneas under Richard Egarr.
Sandrine Masse-Savard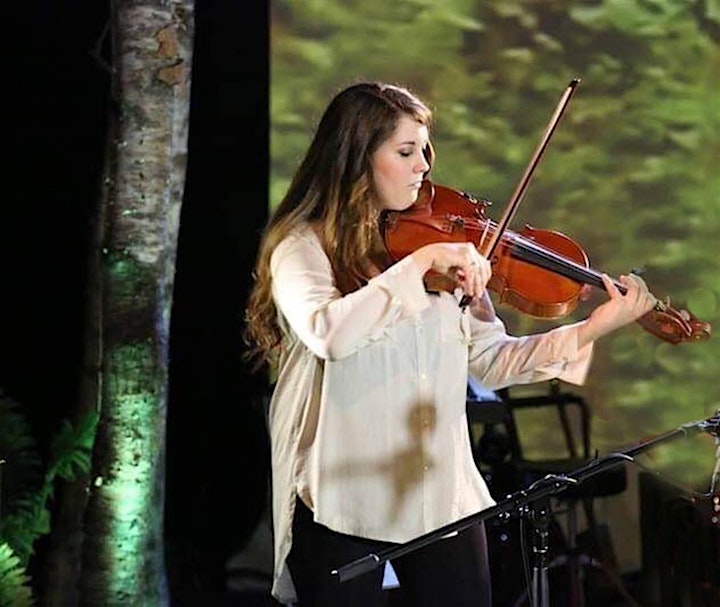 Sandrine Masse-Savard is a professional musician that is very active in the field. She graduated in Viola Performance from Montreal University and her classical training brought her to perform everywhere in North America, Eastern Europe and Russia under the baton of some of the greatest national and international conductors.
She also performs in festivals, on radio and on tv, in many different musical genres with artists and collectives from all around the globe. Her versatility brought her to participate in a wide variety of projects as a performer (viola, guitar, singing, and percussions), composer, songwriter and artistic director.
In the last few years, Sandrine has been developing musical projects in native communities and is specializing in musical education of the underprivileged youth.
Among other projects, Sandrine recently co-composed a 10-min orchestra piece called Kwayaweh, commissioned by the OPRQ (Orchestre philharmonique de la relève du Québec), which features traditional chants from her wendat nation, and aims to build bridges between classical and traditional Native American music. She is also currently working on her debut album, which will feature her original songs in a mix of folk, traditional aboriginal rhythms and alt-rock.
Marion Newman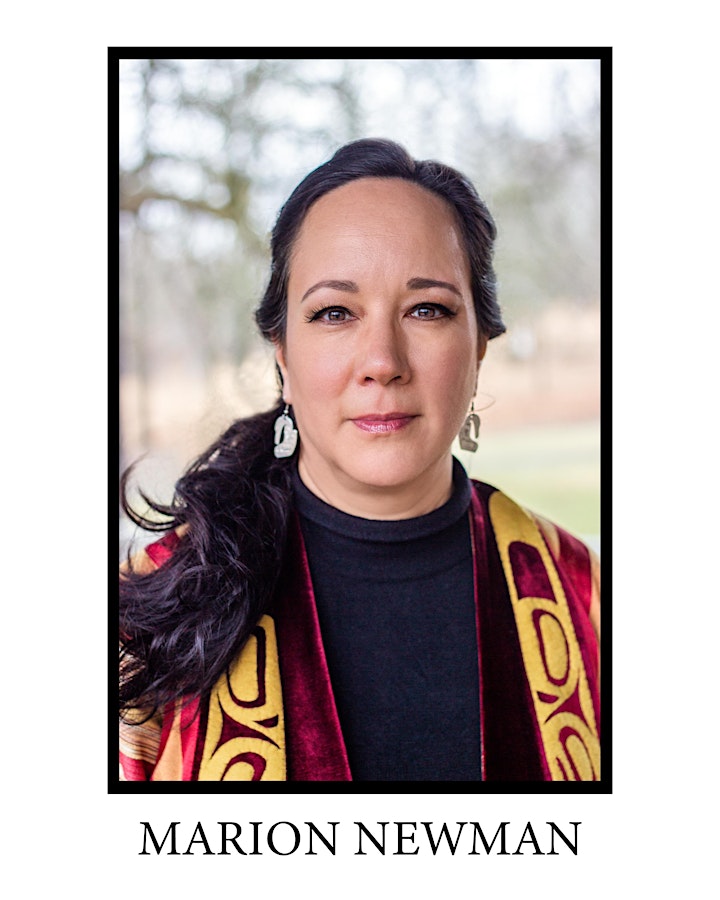 Kwagiulth and Stó:lō, English, Irish and Scottish settler mezzo-soprano Marion Newman (she/her) "sings with rich, opulent tone, and her delivery pulses with the multiple meanings of her duplicitous existence." (Opera News) Roles include Rosina and Carmen, Dr. Wilson in Missing and she was nominated for a Dora Award in the title role of Shanawdithit. Marion is a member of the Indigenous Advisory Council of the Regina Symphony, sits on the advisory board of the Canadian Music Centre of BC, the Association for Opera in Canada and is part of the Circle of Indigenous Artists for the Canadian Opera Company. Marion is always working on rising to the expectations of her talented and respected colleagues who continue to give her opportunities to share her voice as a speaker, teacher, facilitator, dramaturg and as a Co-Founder of Amplified Opera. Upcoming appearances include Migrations in her debut with the Welsh National Opera.
http://www.domoneyartists.com/marion-newman-mezzo-soprano.html
Russell Wallace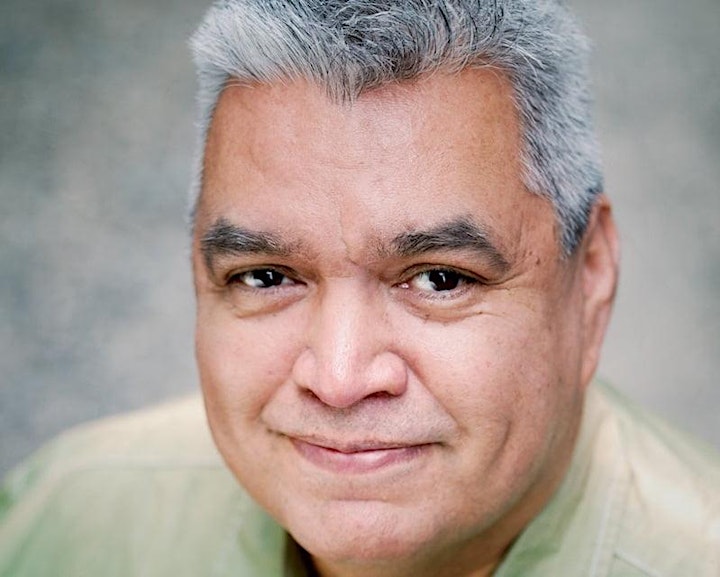 Russell Wallace is a composer, producer and traditional singer from the Lil'wat Nation in B.C. His music has been part of a number of soundtracks (film and television) and theatre/dance productions across Canada. Most recently Wallace received a Leo Award for Best Musical Score for a documentary series, "1491: The Untold History of the Americas Before Columbus".
He was the composer in residence for the Chinook Winds Aboriginal Dance program from 1996-2003 at the Banff Centre for the Arts. Commissions include the formation of Nunavut Gala in 1999, the Vancouver Peace Conference in 2004 which hosted the Dalai Lama and other international dignitaries, and various chamber ensembles and choirs. He has produced CD's that have been nominated for awards at the Juno's, Canadian Aboriginal Music Awards, and at the Native American Music Awards in the USA. Currently, Wallace works and teaches at the Native Education College, Simon Fraser University, and Capilano University.
Elder
Marina Crane
Marina Crane is an elder and artist with a background in psychology from Tsuut'ina First Nation.