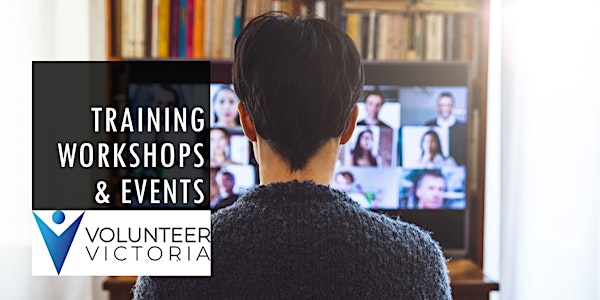 Volunteer Coordinators Check-In - Please click here for future event dates
Volunteer management specialists come together to talk about the new opportunities and challenges of working in COVID-19
About this event
This online, networking and learning opportunity is designed to bring volunteer coordinators together so that we can connect and share, learn with and from each other, and develop emerging and best practices for engaging volunteers and bringing volunteer programs back online.
You will be invited to join a Zoom meeting the morning of the meeting.
Organizer of Volunteer Coordinators Check-In - Please click here for future event dates
Volunteer Victoria raises new generations of volunteers; provides training and expertise to volunteer-led organizations and projects; and creates opportunities that do not exist anywhere else. As the ONLY volunteer centre serving all of Greater Victoria we invest in volunteerism – so that volunteers can help shape the people, places, and projects that inspire us all!